180 Medical is a leading supplier in the nation for intermittent catheters, incontinence supplies, and ostomy products. We make it a goal to staff our company with people who truly want to help people and make a difference. We love to reward and recognize our employees for the amazing work they do.
Today, we'd love for you to meet Melissa, one of our long-time employees who currently works as the Lead Receptionist.
Melissa, you've been a valued employee at 180 Medical for nearly 10 years! What makes having a career with 180 Medical so rewarding to you?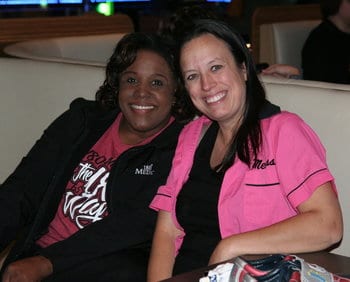 Above all else, 180 Medical treats their employees like family. That means a lot to me, and I'm sure I'm not the only one who feels that way.
I feel great pride in everything we accomplish. We do everything in our power to help our customers and give them the best service possible.
Knowing that I come to work to actively take part in helping others every day is a huge plus. I just feel truly blessed to work for 180 Medical.
You've held a variety of roles within the company. Talk to us a little bit about some of the previous job titles you've had and what you do now.
When I first started at 180 Medical in July of 2008, I was hired as a Documentation Specialist.
Later, as the company grew, and more referrals came in from facilities for catheter supply orders, I was given the opportunity to move to an Account Coordinator position. I began to work and process all of the inbound faxes.
That workload increased within the next few years, so a few more people were added to that team to help out with the growing number of referrals to process.
I am now working as the Lead Receptionist. On top of answering the phones alongside my team, my job involves executive assistant duties and helping the reception team become the very best it can be.
Why do you think 180 Medical stands apart from other companies?
We always treat our callers with courtesy and compassion, because we want to help anyone who needs us and turn their lives around!
We all genuinely enjoy what we do here at 180 Medical. We provide the supplies you need along with top-notch, personalized customer service that is noticeably different from other medical supply companies.

What do you like to do most when you're not at work?
I love to spend time with my three girls and my husband. We are really involved with church and our church family, and I love getting the opportunity to reach out and help others through that as well.
My favorite place to be is at the lake with my friends and family, swimming and fishing all day.
What's something during your time at 180 Medical that has truly made you proud of yourself and your career?
Winning the Company Coin at one of our recent quarterly meetings has definitely been my greatest accomplishment so far.
The Company Coin is awarded by our executive team to employees who display an owner's mentality and integrity.
I'm honored to be chosen for such an award!
Melissa, you're such an important part of the 180 Medical family! Thank you for everything you do in displaying the 180 Way, both inside and outside of the workplace.
If you want to love what you do and work at a place where you are a valued employee, check out our available job positions and apply today!