May is Bladder Cancer Awareness Month. Bladder cancer is quite common, although it's not as well known as other types of cancers. At 180 Medical, we are honored to provide catheter and ostomy supplies to survivors of bladder cancer. Today, we'd love for you to meet one such inspiring bladder cancer survivor in the 180 Medical Community. Find out how Michele's experience of going through bladder cancer has changed her approach to life.
It All Started with Unusual Symptoms
As many diagnosed people find out, bladder cancer can be difficult to detect. However, it can sometimes cause out-of-the-ordinary symptoms, such as pelvic pain, frequent urination, and blood in the urine. People experiencing these types of symptoms may assume it's a side effect of another condition, such as a urinary tract infection (UTI).
As Michele learned, self-diagnosis of symptoms like these isn't the best course of action. She had been experiencing blood in her urine off and on for a few months but initially thought it was symptoms of perimenopause.
Then things got worse. While she was away on a business trip in Alabama, she became unable to urinate. Also, the bleeding was getting heavier. She knew she needed medical help.
Even though a tornado warning was in place, she drove herself to the nearest emergency room. The hospital staff sprang into action to admit her and begin tests to see what was wrong.
Then she received some surprising and terrifying news from the doctor. She had bladder cancer.
An Unexpected Bladder Cancer Diagnosis
"Away from my home and my family, I was diagnosed with cancer," Michele says, looking back at that incredibly difficult time. "However, I leaned on my nursing staff for support."
At first, the severity of the issue felt like a death sentence. Only a year earlier, cancer had taken her mother.
"I was bound and determined it wouldn't take me too," says Michele.
While it initially felt like her life was over as the news of her bladder cancer diagnosis sunk in, she says, "I can tell you now that it was not the end."
Finding Help and Answers From Another Bladder Cancer Survivor
After Michele's diagnosis, she wanted to find others who understood firsthand what she was going through as a woman with bladder cancer. While the urology center she went to had a support group, it was composed almost entirely of older men. While it was great to know others were out there who went through bladder cancer and made it, it was also hard to fully relate.
"I wanted to talk with other women my age who'd also been diagnosed," she says. However, she wasn't sure where to turn.
Next, bladder removal surgery, which is also known as a cystectomy, was recommended by her doctors. Suddenly, she was facing another considerable challenge. "Being diagnosed with bladder cancer was a shock," says Michele. "Getting my bladder removed was even more of a shock."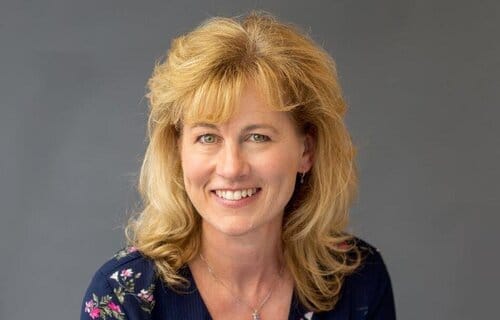 Michele's medical team advised she had two options after bladder removal based on her age and activity level. The first option would be to have urostomy surgery, which would involve wearing an external ostomy pouch to collect urine. The second option was having a procedure to create an Indiana pouch, which is an internal pouch that stores urine like a bladder.
Although the recovery time would be longer, she decided getting an Indiana pouch was the way to go.
Once she was scheduled for surgery, she turned to the internet for answers. Finally, she found another female bladder cancer survivor on YouTube. By watching the woman's videos about her experience with bladder cancer and living with an Indiana pouch, Michele better understood what she would be facing. Plus, it was comforting to know she wasn't alone.
What is an Indiana Pouch?
An Indiana pouch acts as a substitute for a person's bladder after bladder removal surgery. It's an internal urine pouch that doctors construct with a portion of the person's intestines during urinary diversion surgery.
Because the Indiana pouch has no muscles, it won't leak urine involuntarily. However, it doesn't voluntarily release urine either, although it will hold urine as a bladder does.
Instead of urinating on their own, a person with an Indiana pouch typically begins a self-catheterization program using intermittent catheters. They do this through a surgically-created passage to the new internal pouch from a hole in their abdomen, which is called a stoma.
Finding the Right Catheters for Cathing an Indiana Pouch
After the surgery, Michele was out of work for 12 weeks. The first few weeks post-surgery were spent recuperating in the hospital and later at home.
Next, she would need to learn how to start using catheters almost immediately. Luckily, 180 Medical was there for all her catheter supply needs.
Michele says, "180 Medical has given me a sense of freedom. They gave me samples of different catheters, which was wonderful. I was able to try multiple options and see what fit my needs best."
After trying out a few different options, Michele decided on the CompactCath LITE Catheter. "With what I chose, I can now be discreet with my need to use catheters as I was not before. A weight was lifted from my shoulders."
The pre-lubricated CompactCath LITE has a one-of-a-kind discreet design, which Michele says fits in her hand perfectly. "I can walk down the hall with it in my hand and still be discreet." Also, it has a no-touch protective sleeve that covers the entirety of the tube, which may help reduce the risk of infection from hand contamination.
Learning to Use Catheters with an Indiana Pouch
"The adjustment to using a catheter was actually very quick for me," says Michele. Part of that was due to the fact that she knew it was immediately necessary.
For others who are facing Indiana pouch surgery, Michele does have a few tips for cathing.
1. Practice good hygiene when using catheters.
First, she says it's important to keep your stoma clean. "Washing before and after using a catheter keeps my stoma clean and healthy."
Plus, another way to stay healthy and reduce the risk of infection when catheterizing an Indiana pouch is to never reuse your catheters. Use a sterile catheter each time.
2. Drink enough water for your body's needs.
Next, she says she likes to "drink a lot of water to keep clean on the inside." Staying hydrated may help keep your pouch clean and reduce mucus build-up.
3. Don't delay catheterizing when you need to.
Pressure builds as the Indiana pouch fills, which can make it more difficult to insert your catheter. Michele learned firsthand how that can cause some panic and concern. The most important thing is to follow the catheterization regimen your doctor prescribes. This will typically involve catheterizing through the stoma every few hours.
However, if you encounter resistance or the catheter just doesn't seem to want to go in, take a minute to breathe and relax. Never force a catheter because this can cause damage to the stoma or the pouch. Change position or wait a few minutes, then try again. Of course, if you're still having issues, be sure to contact your doctor or get medical help as soon as possible. You don't want to let urine build up too long inside the pouch.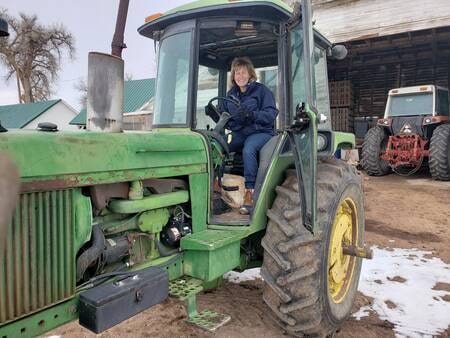 This Bladder Cancer Survivor Isn't Just Surviving; She's Thriving
Michele has been on quite a journey. Over the course of five years, she has undergone multiple procedures and treatments. However, today, she can proudly and happily declare, "I'm cancer-free!"
The most important medicine over the years for Michele has been the loving care of her friends and her family. Also, she says it has helped to keep a positive outlook and a good sense of humor about it all.
"Yes, I can't ignore that the changes to my body are huge. But I am overwhelmed with the love and support I've received, no matter what hand I've been dealt," Michele says.
"After my surgery," she says, "I was cautious. I limited myself out of fear." Today, instead of seeing her Indiana pouch as a limitation, she sees it as a differentiation. "I've changed my focus from what I can't do to what I can. And I have learned to embrace life! With my motivation of being a single mother of two wonderful young men who are learning who they are, I also enjoy the fulfillment of full-time work, travel, and strive to stay very active and curious."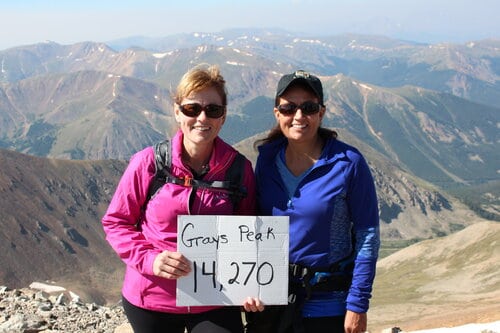 Now, she's having a blast and doing a lot of "firsts." "I've flipped a tractor tire, climbed a 14er (a mountain peak with an elevation of at least 14,000 feet), did the Manitou Incline, participated in 5Ks and 10Ks. I also help raise chickens and pigs, and I even drive tractors!"
Michele isn't just surviving after bladder cancer; she's thriving. "None of us is getting out of here alive, so I'm going to enjoy every moment that I have remaining. After I'm gone, I want those around me to say, 'She really lived.'"