Join the Team
Make a positive difference in others' lives at a job where you can truly say you love what you do.
Award-Winning Employer
180 Medical has been named one of the Best Places to Work in Oklahoma for the 13th year in 2022. 180 Medical continues to be a company that expresses as much care for our employees as it does our customers.
Working at 180 Medical
180 Medical is more than a medical supply company. We're a diverse group of people who share something in common: our big hearts. We have fun while working with values of compassion and integrity to provide our customers with the best service possible.
Love sales? Looking for a rewarding career?
Benefits of Joining Our Team
In keeping with our commitment to our employees, 180 Medical offers a full benefits package which includes:
100% of Medical and Dental Insurance Premiums Paid for Employees
100% of Disability and Life Insurance Premiums Paid
Vision Insurance
Paid Holidays & Generous PTO Policy
Volunteer Time Off
401(k) with 6% Match
College Tuition Reimbursement
On-Site Workout Facility
Continental Breakfast Options
Casual Work Attire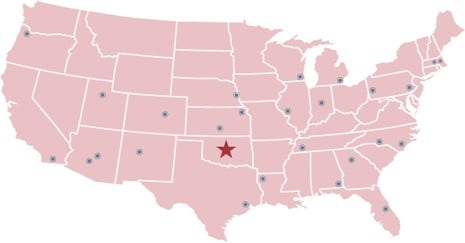 National presence.
Hometown roots.
180 Medical is one of America's fastest-growing providers of intermittent catheter, ostomy, and incontinence supplies. We have representatives in offices across the nation to help serve our customers, but we call Oklahoma City home.
Employee Events
At 180 Medical, we always have something fun going on!
Check out a few things we've been up to lately: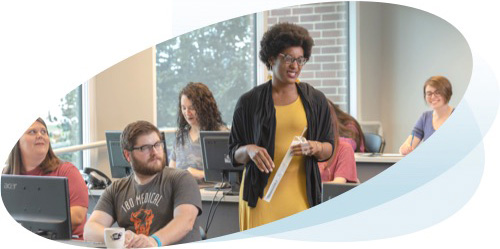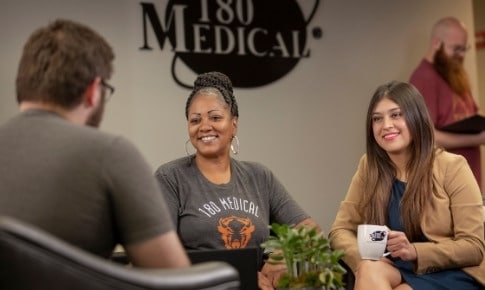 Diversity and Inclusion
180 Medical is dedicated to fostering a diverse, inclusive, and accessible workplace for our employees. Find out more about our Employee Resource Groups, professional development opportunities, and our equitable hiring practices.
Rewarding Work, Fun People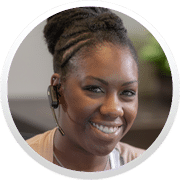 M'Kayla L.
Documentation Specialist
"I love how diverse 180 Medical is, and how welcoming and friendly everyone is here, even right from the moment you walk in the door. And they really take care of us here – just like family!"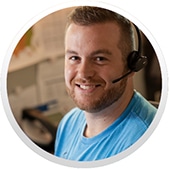 Nate M.
Purchasing Manager
"For me, the best part about working at 180 Medical is being around so many great people. We seek to hire thoughtful and courteous people to benefit our customers, but it really benefits our culture in the office just as much, maybe more. I've NEVER felt so happy to come to work as I do at 180 Medical based solely on the people I get to spend my day around."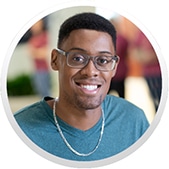 Laurence M.
Account Manager
"180 Medical is definitely the ideal place to work. Regardless of your age or level of experience, they have something for you. Even if you are inexperienced in an area that interests you, you will have support and guidance to reach those goals in an environment that wants to see you succeed."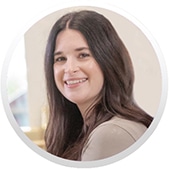 Amanda P.
Renewals DS
"Knowing that, at the end of the day, I've hopefully made a positive impact on someone's life, even in the smallest of ways is my favorite part about working here. I love coming to work every day to a positive work environment and to know that I get to work hand in hand with motivated and hardworking people. It really feels like a family here."
A Day in the Life at 180 Medical
Get the scoop on job positions, the fun of being a part of the 180 family, and more – directly from our employees!