We're so proud of all the amazing members of 180 Medical's sales team. Today, we're shining a spotlight on Dani, who is an Associate Territory Sales Manager for 180 Medical. In her employee spotlight, Dani shares about her role and responsibilities as well as what makes working at 180 Medical so unique and special.
Dani, tell us about your experience of working for 180 Medical so far.
My journey with 180 Medical began in August of 2021. My previous experience was a bit untraditional from what one might typically expect for a sales position, so the Associate Territory Sales Manager role was the perfect start for me.
Naturally, there has been a learning curve, but it's nowhere near as tremendous as the amount of support I've received along the way.
I have had the opportunity to ride along with and learn from some of the top performers and managers in our company. Also, I got to visit our corporate headquarters to meet our executives as well as some of our inside team, who taught me so much about our internal processes.
These new faces already feel like family. I feel so confident that joining 180 Medical was the right move for me, and I'm very excited about my future here.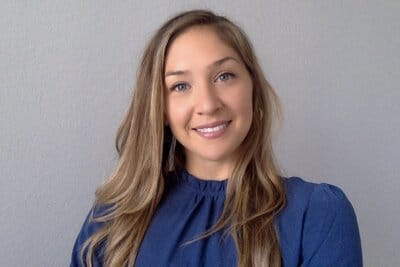 What is an average day for an Associate Sales Territory Manager like?
As an Associate Sales Territory Manager, the majority of my time is spent visiting the healthcare facilities, offices, and hospitals within my territory. I meet with nurses and physicians with whom I've built relationships. I deliver supplies and catheter sample bags while also collecting any required paperwork.
My territory is fairly widespread, so there is usually a good amount of time where it is just me, an audiobook, and the open road. I get to talk to my immediate 180 Medical family multiple times a day as well. Some administrative duties also come with the role, like managing emails, making and answering phone calls, uploading documentation, and making notes about the day.
What do you love most about your job with 180 Medical?
One of my favorite parts about my job is that every day is different. Also, I love having the opportunity to connect with and help people from all walks of life. Not only does the job involve interacting with medical professionals, but also the customers whose lives we aim to improve.
What I love most about 180 Medical is the culture here. Welcoming, supportive, compassionate, and inspiring are just a few words that come to mind.
I also enjoy that my job involves running my territory as if it is my own personal business, deciding what's the most efficient and effective way to manage it.
How has 180 Medical helped with your professional development?
This opportunity with 180 Medical has drawn me outside of my comfort zone and challenged me in ways that I haven't been in years. The sales experience and urological knowledge that I have now are thanks to the incredible mentors I've had along the way. In a short amount of time, the Associate Territory Manager role has given me the understanding, the responsibility, and the confidence to manage my own territory as a Territory Manager.
What do you like to do in your downtime outside of work?
I enjoy all kinds of activities. My background is in exercise and nutrition, so fitness, yoga, and food are huge parts of my life. Also, some hobbies that I have taken up while growing up in South Florida are scuba diving, participating in races (marathons, triathlons, relays, obstacle courses, etc.), and recreational sports leagues.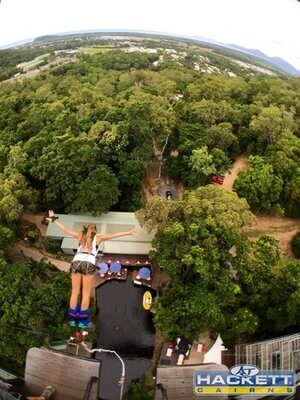 Most of my family and friends are local, so I prioritize spending quality time with them. When I'm on my own, you can also find me cooking, gardening, or nose-deep in a good book.
Have you had any experiences at work where you made a difference in someone's life?
Early on in my role, I had a healthcare provider reach out to me about one of their patients. The patient was out of supplies and about to leave town for an extended weekend. I called this person directly and offered to drop off catheters at his home so he would be covered for his trip. This was my first direct encounter with one of our customers. The amount of relief and appreciation he expressed was heartwarming. It was an impactful reminder of how meaningful the service we offer is.
What else are you passionate about? Any big goals ahead?
My passion for health and helping people is what has guided me through my professional experience. This was the largest link for me between my previous line of work and 180 Medical. Being able to make a positive and profound impact on people's lives is what gives me the most sense of fulfillment. Outside of the workplace, I have a passion for travel and live music, which is driven by my love for adventure and new experiences.
My immediate goal is to become a Territory Manager and have my own territory. Long term, I want to own my first home. Most recently added to my bucket list is completing an international marathon.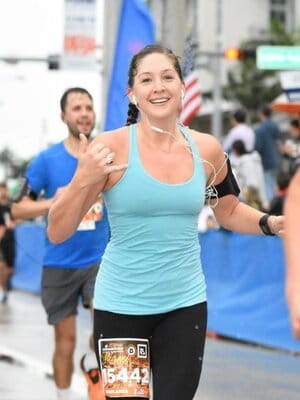 What advice would you give someone who's considering applying for an Associate Territory Sales Manager job at 180 Medical?
If you want to belong to and represent a company that is truly invested in its customers and its employees, then you should absolutely consider 180 Medical.
If you thrive off of human interaction and feel fulfilled by helping people, the Associate Territory Manager or Territory Manager role might be a great fit for you.
My advice to a new sales representative would be to stay motivated and perseverant. Adopt the mentality that it's a marathon, not a sprint. And ultimately, be your authentic self when you are out in the field.
Sales Jobs at 180 Medical
Are you curious about sales career opportunities at 180 Medical? Find out more at our Sales Careers page and apply today!