Meet the 180 Medical Support Team
---
With two decades of experience specializing in providing high-quality catheter and ostomy supplies, 180 Medical is proud to provide truly attentive, caring service to customers of all ages with a diverse range of needs. Our support team works diligently to make sure the entire process of getting the supplies you need is as easy and stress-free as possible.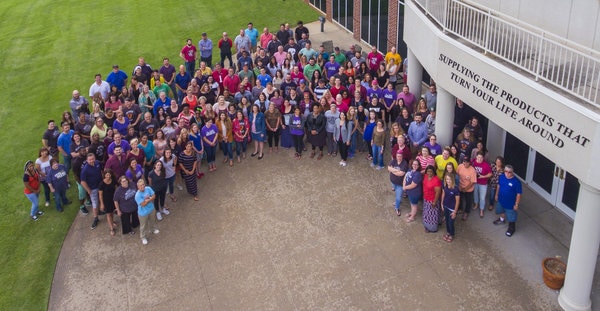 At 180 Medical, each one of our caring specialists in every department has the training and knowledge to be able to truly earn the title of a specialist. They take time to help each individual with any questions, including concerns about products, insurance, billing, shipments, and more. We're ready to make a positive difference in your life.
Contact Us
Meet Some Employees on the 180 Medical Support Team
Each one of our employees contributes to providing our customers with the best service experience possible. Here are just a few of the many amazing support team members that work together to help our customers each day.
Documentation Specialist – M'Kayla


M'Kayla has worked for 180 Medical for over 3 years now, and she really loves what she does here. Our Documentation Specialists are often one of the first of our 180 Medical support team to speak with each new customer.
"I feel that I truly get to make a difference for each and every customer because I'm directly involved in helping them get the supplies they need," says M'Kayla.
First, they work quickly to verify each customer's insurance plan. This is the first step in helping our customers better understand their insurance coverage for their catheter and ostomy supplies.
Also, our Documentation Specialists review incoming documents to ensure these will meet each customer's insurance plan requirements for coverage, such as prescriptions and medical progress notes.
Client Specialist – Franklyn


Franklyn has worked as a Client Specialist for nearly 7 years. He is a valuable part of our 180 Medical support team, as he helps both our English and Spanish-speaking clients.
So what does the Client Specialist position do at 180 Medical? Franklyn says, "Our role is to speak with our customers and help set up and manage their accounts. I help them with their medical supply orders and answer their questions while trying to find the right products for each individual. All of this is to make sure we're doing our absolute best for each customer and their health."
In addition, 180 Medical's Client Specialists always follow up after the first order, and we also offer easy reordering options. We want to make sure you're fully satisfied. That's why we provide the ongoing compassionate support you need for as long as you need us.
Product Specialist – Jennifer


As a Product Specialist, Jennifer interacts with many people who are brand new to 180 Medical. "I help them find the catheter supplies that will work best for them while keeping them safe, sterile, and comfortable."
In addition, Product Specialists also interact with existing customers when they call in with questions about products or need to make changes to their orders.
She says, "For me, the best accomplishment comes from knowing you help turn people's lives around."
Shipping Specialist – Travis


Travis has been a Shipping Specialist with 180 Medical for 5 years. As part of our Shipping Specialist team, he's responsible for putting together and shipping our customers' orders.
This involves meticulously going over each order slip, including the product number as well as the number of supplies needed. Then he pulls each item in the correct quantity from our shelves, packages them with care, and gets them ready for discreet shipment to our customers' doors.
I really love what I do at 180 Medical. Every day, I get to come in and pack supply orders, and I know what I do is directly helping make someone's life better or easier.
With an amazing 99% order accuracy rate in the warehouse, we're truly proud of our Shipping Specialists at the 180 Medical warehouse. They do their best every single day to make sure our customers receive the right supplies on time.
Patient Advocate – Steve


Steve Kearley has been living with quadriplegia due to a spinal cord injury since 1988. As a 180 Medical Patient Advocate, Steve uses his firsthand experience to provide customized support and resources for those who are newly injured and adjusting to using catheters.
More than anything, Steve loves helping people smile again after their spinal cord injury when they see how he still lives an active, full, and independent life. "I think most don't believe they can do it until they see someone else in their condition actually do it."
Steve also helps patients out by sharing more about the compassionate service they can receive from 180 Medical. "They often have so many things going through their heads already, so it's comforting to them to hear that their supply needs will be taken care of quickly and accurately."
Meet Our Patient Advocates
---
We Truly Love What We Do!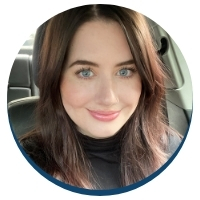 Breena
Office Coordinator
"One thing I love about working at 180 Medical is how much we care about our customers. We often get reminders about how our actions, no matter our job position, can truly positively affect others' lives. And beyond that, the care is extended to employees here as well. I always feel heard, respected, and reminded that what I do in my job is appreciated.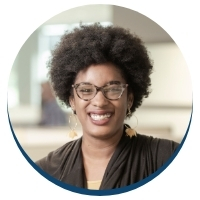 Christina
Accreditation Supervisor
"I am excited every day I come to work because I get to work alongside other people who also want to make a difference. It's not about sales here. it's about making sure our customers are taken care of. 180 Medical isn't focused on the number of products being shipped. We're focused on changing lives with the caring service our customers deserve."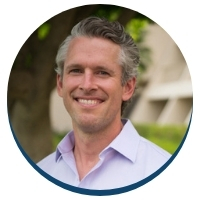 Michael
Territory Sales Manager
"I love knowing that every day I go to work, I am helping people find better ways to deal with having to use catheters. I might not be the one helping them directly, but I am helping them find the best company. For a lot of people, that's a life-changer. That makes me happy."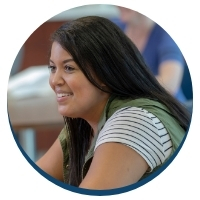 Octavia
Team Supervisor, Confirmations
"Getting to help people is the best part of my job. When someone tells me how much we changed their life, it seriously is the best feeling ever!"
Meet Our Leadership Team