Meet the 180 Medical Leadership Team
---
At 180 Medical, our leadership team has collective decades of experience in the urologic and ostomy supply industry. With their extensive knowledge and a shared dedication to our founding values, our executives and directors work to ensure 180 Medical continues to lead the industry in providing high-quality catheter and ostomy supplies with world-class service.
Additionally, they keep our company's primary focus on the health and happiness of our employees as well as our customers. 180 Medical is an eleven-time Best Places to Work in Oklahoma award-winning business. Because they encourage a positive work environment, each employee understands the value of their role and feels truly appreciated every day. This is what makes us not only one of the best medical supply companies in America but also one of the best places to have a career.
Todd Brown, Founder of 180 Medical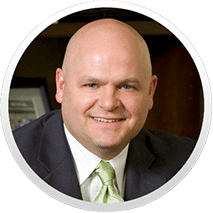 The heart of our company starts with
our founder's inspirational story
. During a devastating motocross accident, Todd sustained a spinal cord injury that left him paralyzed from the chest down. After recovering from his injury, he had to deal with medical supply companies that treated him like just another number instead of a person with feelings and serious health needs. So in 2002, he started a medical supply company out of his home in Oklahoma City.
Today, 180 Medical is one of the fastest-growing suppliers of intermittent catheters and ostomy products in the nation. We continue to work hard to provide unmatched customer service with high-quality medical supplies. Because of Todd's founding values, we continue to work hard to provide compassionate service with high-quality medical supplies.
Our Executive Team
Seth Segel
CEO

Mark Jassey
CCO

John Holtz
COO

Jeff Hendrix
CFO

Angie Christopher
VP, Human Resources

Travis Adkins
VP, Amcare - UK
180 Medical Leadership
Shannon Claire
Director of Client Relations

Laura Cranfield
Director of Human Resources

Elizabeth Ives
Director of Billing and Resolutions

Andrew Julian
Senior Director of National Sales

Jonathan Lackey
Corporate Controller

Jessica Lee
Director of Sales-East

Tim McGee
Director of IT

Kieranne Nelms
Director of Marketing

Angela Reese
Director of Contracting and Compliance

Johnny Seymour
Director of Distribution

Brian Simpson
Director of Sales-West
Our Specialists
180 Medical's caring specialists truly want to make a difference in the lives of our customers. We provide them with the kind of personalized, compassionate service we'd offer our own family.
Want to find out more about our support team? We'd love for you to get to know some of the friendly faces behind the scenes at 180 Medical. Come meet our team!