Ron Howell Caregiver College Scholarship from 180 Medical
180 Medical is proud to present a caregiver scholarship opportunity for college students. We often speak with caregivers and witness the compassionate care they demonstrate, despite the challenges and financial hardships that sometimes go hand-in-hand with caregiving. In honor of caregivers, 180 Medical created the Ron Howell Caregiver College Scholarship Award as a way to give back.
How to Apply for the 180 Medical Caregiver Scholarship
The 2023 180 Medical Caregiver Scholarship application period ended on June 1. We'll be accepting applications again on January 1st for the 2024 school year.
Eligibility
In order to be eligible to apply, students must be the primary unpaid caregiver for a family member or loved one with a chronic disability or medical condition requiring in-home care.
They must be planning to attend college in the United States as a legal resident for their Associate's degree, undergraduate, or graduate degree in the fall of the year of application.
Please note: paid caregiving professionals (nurses, nursing home workers, etc.) or students currently in medical school are ineligible to apply.
Scholarship Award Amount
One $1,000 caregiver college scholarship
Other Questions?
If you have other questions, you can contact us at CaregiverScholarship@180medical.com.
You can also stay up-to-date with scholarship news by following us on Facebook.
About Ron Howell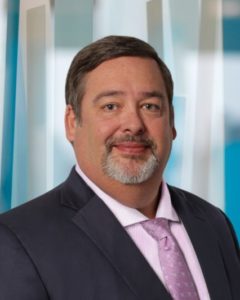 Before serving as President of 180 Medical, Ron led a long and rich career in the United States Air Force, where he learned and embraced the core values of "integrity first, service before self, and excellence in all we do." When Ron continued his career path as a civilian after retiring from the service, he found a perfect fit at 180 Medical, where he served in leadership and sales roles over the nearly 15 years of his career here before taking over as President of 180 Medical in 2015.
Ron understands how important the role of a caregiver can be, and he feels that the values that have guided his life and career are central components of caregiving. We've created the Ron Howell Caregiver Scholarship in his name.
About 180 Medical
180 Medical is one of the leading providers of intermittent catheters, ostomy supplies, and incontinence products in the United States. In addition to friendly specialized service, we offer free shipping, insurance billing, and free samples.
Feel free to contact us for more information about products, insurance coverage, etc.
Other 180 Medical Scholarship Opportunities
Looking for information about our other 180 Medical scholarship program? It's available to students with specific medical conditions such as spina bifida, a spinal cord injury, an ostomy, a neurogenic bladder, and/or transverse myelitis.
Get more information, including eligibility and application details, here.