We love having Halloween fun at 180 Medical each year. Check out some of the ways we celebrated this year!
Halloween Fun at 180 Medical
At 180 Medical, Halloween is definitely one of our favorite holidays. Our employees love going all out on their costume ideas. Plus, we all love to decorate our offices and desks for the season.
Pumpkin Carving Contest
This year, we held another successful pumpkin carving contest. Every employee at 180 Medical had a chance to show off their creative and artistic skills. There were some pretty clever and cute additions to the contest.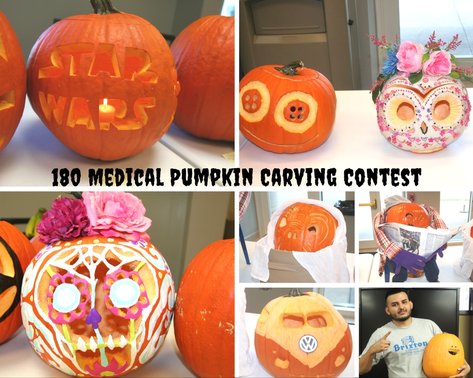 Annual Costume Contest
As always, 180 Medical also held our annual costume contest, and there were some fantastic group and single costume ideas. We're always surprised by the inventiveness that our employees demonstrate in coming up with new, fun, and sometimes hilarious costume ideas each year. Check out just a few of the costumes that were on display yesterday below!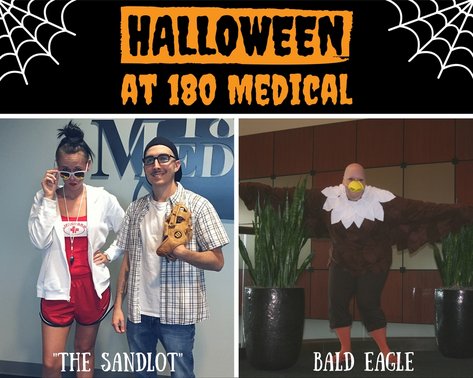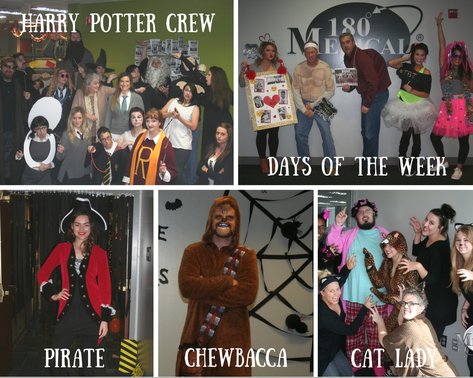 Of course, any event at 180 Medical is sure to include some great snacks throughout the day. Some teams and departments even held their own potlucks, so we all had a chance to snack quite a bit before the afternoon ice cream social. These are just a few of the many reasons why our employees enjoy working at 180 Medical, and we hope to keep hosting these exciting events for many years to come.
We hope you all had a fun and safe Halloween too! Stay tuned to our blog for future posts about other fun company events throughout the year.