At 180 Medical, we love to participate in charitable events in the community. 2017 was our sixth year to participate in the Central Oklahoma Walk MS event.
About the Central Oklahoma Walk MS Event
The National MS Society's Walk MS is always a great time for us to get together with our co-workers and connect with others in the OKC metro while helping raise funds for the National MS Society.
MS affects more than 2.3 million people across the world. As of today, no cure exists. However, every day gets us closer, and every dollar raised means a great deal to those who are living with Multiple Sclerosis.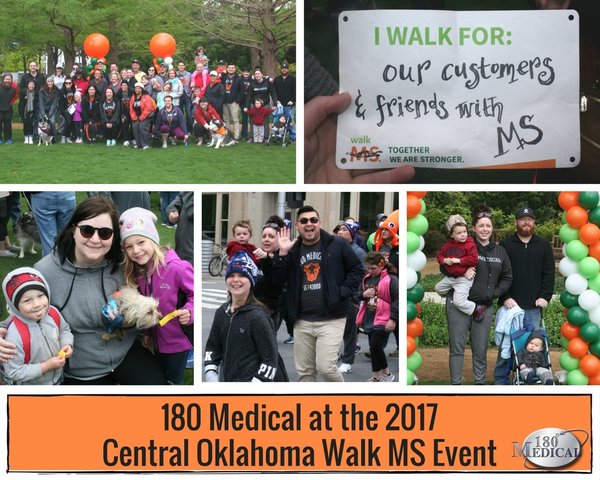 This year's Central Oklahoma Walk MS was held at the Myriad Botanical Gardens on April 22nd.
180 Medical Loves Walk MS
Everyone who came to the Central Oklahoma Walk MS event had a blast. Many of us brought our families and dogs for the morning walk.
We also loved getting to meet people who came by our 180 Medical table. A local group of high school marching band drummers led everyone when the walk began at 10 a.m. The walking path this year meandered through downtown Oklahoma City, including the Myriad Gardens, so we all got to see some beautiful sights during our walk.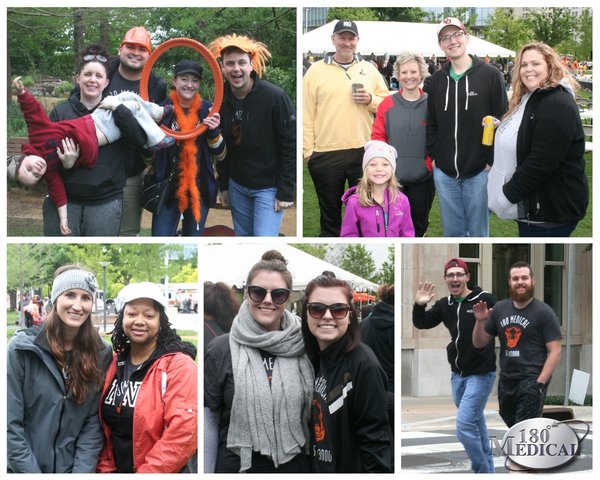 Just as it is for us every year, we had a wonderful time supporting a wonderful cause. We look forward to the future Central Oklahoma Walk MS events!