If you or someone you know has been diagnosed with Multiple Sclerosis (MS), you may be seeking more resources, information, and support related to this condition.
At 180 Medical, we strive to provide the information and resources that may help you achieve the best possible quality of life in addition to the catheter, incontinence, and/or ostomy supplies you need.
We invite you to look over our comprehensive guide of Multiple Sclerosis resources, which includes support groups, programs offering financial help, ways to get involved, and more.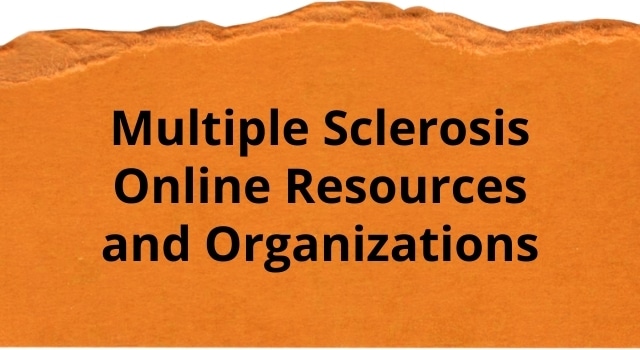 Multiple Sclerosis Online Resources
National MS Society
The National MS Society is a nationwide organization with a goal to improve the lives of those living with MS. They do this by funding research to stop the progression of this disease and find a cure. Additionally, the National MS Society offers tons of helpful information about MS as well as support programs for affected individuals. Plus, you'll find options to connect with other people living with MS.
https://www.nationalmssociety.org/
Multiple Sclerosis Foundation
The Multiple Sclerosis Foundation has a mission to provide free services to help people with MS as well as their families and caregivers. On the MS Foundation's website, you can find plenty of educational information, including regular video presentations and webinars. In addition, they offer grants for various types of assistance, which you can find below in the Assistance Resources section.
MS International Federation
The MS International Federation is a global network of people affected by MS. Their endeavors help connect people with MS, fund research, and help raise awareness while making an impact.
On their website, you can watch some helpful videos and even participate in upcoming webinars. Educational video topics include exercises for strength and mobility for people living with MS as well as info about pharmacological and alternative treatments for MS.
Can Do Multiple Sclerosis
Can Do MS offers educational programs related to health and wellness for individuals living with Multiple Sclerosis and their families. The Can Do Program involves coaching, learning, connections, and access to a whole library of resources all for free.
Multiple Sclerosis Association of America (MSAA)
The MSAA is a nonprofit organization dedicated to improving the lives of those within the Multiple Sclerosis community, including affected individuals, families, and caregivers. They offer tons of helpful resources and free programs, including a free lending library for people with MS.
Plus, they offer regular in-person educational programs and ways to donate and get involved.
180 Medical Blog – Multiple Sclerosis Resources
We regularly update our blog with educational and informational resources related to the medical supplies we provide as well as many conditions requiring the use of catheters, incontinence products, and ostomy supplies.
Some of the articles related to Multiple Sclerosis on the 180 Medical blog include topics regarding the benefits of catheter use for people with MS. Also, you can find out more about the relationship between MS and urinary incontinence.
Stay up-to-date on the latest articles and news by subscribing to the 180 Medical Connection email newsletters too!
https://www.180medical.com/blog/tag/multiple-sclerosis/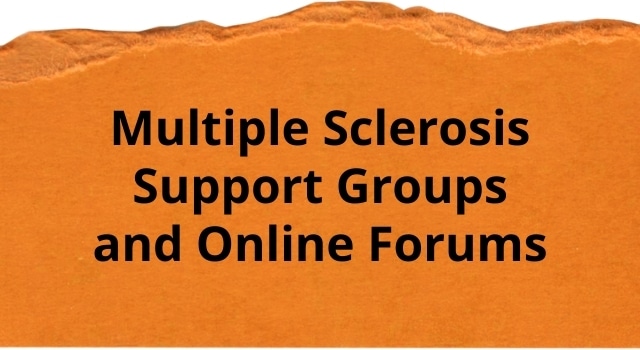 Support Groups and Forums for Multiple Sclerosis
Many people who have Multiple Sclerosis often find comfort and encouragement through talking to others with MS. Support groups and online forums can offer a way to talk to others who understand what you're going through firsthand. Also, you can hear and share experiences, recommendations, and more.
MS World Member Forum
MS World began in 1996 with just 6 people talking in a chat room about their experiences with Multiple Sclerosis. Today, over 225,000 members regularly talk to one another and create posts on their member forum. You can find topics related to symptoms, medication, assistive devices, veterans with MS, a family room for loved ones, and much more!
https://www.msworld.org/forum/
National MS Society Private Facebook Group
The National MS Society's private Facebook group page currently has over 5,000 members. This community makes sure everyone feels safe and does not allow medical advice or sharing private information outside the group. If you have a Facebook account, this could be a fun way to connect with others affected by MS while getting access to accurate information.
National Multiple Sclerosis Society Community Facebook Group
Multiple Sclerosis Foundation Public Facebook Group
If you'd like to be a part of a large public group sharing daily experiences and news, the MS Foundation's public Facebook group may be a great place to start. This community is full of fellow people with MS as well as their family members and loved ones. People can share their struggles and experiences in a safe space with helpful members.
MS Foundation Public Facebook Group
Discord Multiple Sclerosis Online Support Group
Another awesome way to connect with others living with MS is through this volunteer-led online support group on Discord. Find accessible support for all people in all stages of MS through this group. One unique aspect about this online support group for Multiple Sclerosis includes a monthly event called The Vent Chat. During Vent Chats, members are encouraged to share anything they'd like to vent about, such as frustrating symptoms, bad days, and more.
Visit https://discord.gg/aQ4J2u8 to join.
AnCan Virtual Multiple Sclerosis Support Group
The AnCan MS Support Group is a virtual monthly support group for men and women living with MS. You can join online or by phone to interact in this support group. Participation is free, and you don't have to register in advance to participate.
https://ancan.org/multiplesclerosis/
National MS Society's MS Navigators
Need help finding a healthcare provider with experience in treating patients with Multiple Sclerosis? Or do you just need someone to privately talk to and get some emotional support? MS Navigators can help you with this and more.
https://www.nationalmssociety.org/Resources-Support/Find-Support/Ask-an-MS-Navigator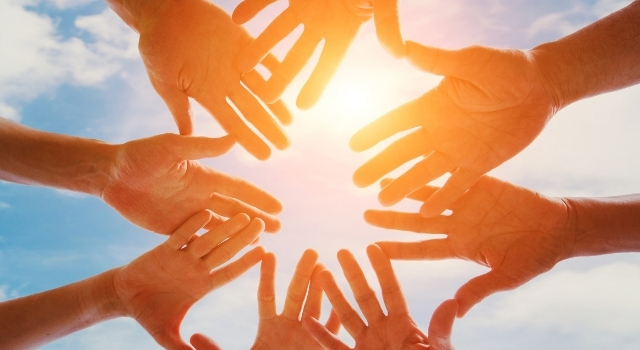 Multiple Sclerosis Reddit Forum
Also, if you prefer a private way to interact with others living with MS, you might consider looking at Reddit, which is a popular online forum offering a host of different topics and interests. Reddit has a specialized forum just for people with MS at r/MultipleSclerosis, which helps people share their experiences, symptoms, treatments, exercise and nutrition tips, and more.
https://www.reddit.com/r/MultipleSclerosis/
National Multiple Sclerosis Society – Find a Local Support Group
The National MS Society offers help in finding local in-person MS support groups throughout the country, among many other helpful free services.
Join a Local MS Society Support Group
MSFriends® Program
The MS Society's MSFriends® program connects you with peers who also live with Multiple Sclerosis. You can talk on a special hotline to speak directly to volunteers with MS. On the other hand, you could also request to pair up with another interested individual to chat by phone, email, or video conferences.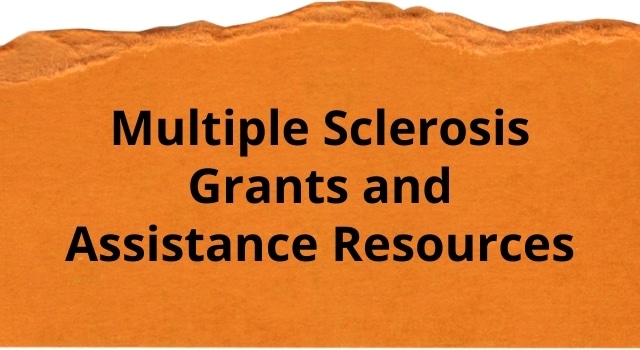 Multiple Sclerosis Grants and Assistance Resources
When you're dealing with a diagnosis like Multiple Sclerosis, it can often mean additional medical expenses as well as new accommodation needs. In addition to the above resources, here are some opportunities for grants and assistance.
MS Focus Grant and Assistance Programs
MS Focus understands people with MS often encounter unexpected financial challenges.
One way MS Focus offers help is through their Emergency Assistance Grants, which may provide full or partial assistance for emergency needs such as affording rent, utilities, or medication. Please keep in mind that restrictions do apply because funds are limited, so it must be an emergency need.
Also, they offer grants for assistance with healthcare, home care, assistive devices, transportation, and more.
You can find out more details or apply for available grant opportunities at the MS Focus Grants and Programs page.
MSAA Equipment Distribution Program
The Multiple Sclerosis Association of America (MSAA) offers plenty of options for help, including their Equipment Distribution Program. This program helps individuals with MS with attaining mobility and adaptive equipment for daily living and exercise. MSAA provides this service at no charge for those with Multiple Sclerosis who qualify.
Learn more and apply online at MSAA's Equipment Distribution Program page.
Mercy Medical Angels®
Mercy Medical Angels® provides transportation options to people living with chronic medical conditions and financial needs. By requesting assistance, you may qualify for aid in getting a ride to and from the vital healthcare appointments you need.
Prescription Drug Assistance Programs
Medicare.gov offers a helpful search engine for finding pharmaceutical assistance programs for specific drugs you may take to help manage your Multiple Sclerosis symptoms.
Just type in the name of the prescription drug, and you may be able to find a program that can alleviate the cost of your medications.
Go to the Medicare Pharmaceutical Assistance Program page for more details.
The Assistance Fund
The Assistance Fund is an independent charitable organization that offers assistance for people facing high medical costs. If you qualify, they may be able to provide assistance for copayments, coinsurance, deductibles, and more.
Learn more at The Assistance Fund.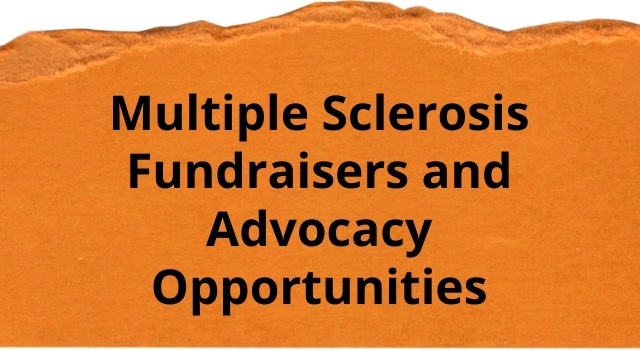 Multiple Sclerosis Fundraisers and Advocacy Opportunities
Ready to get involved? Whether you prefer to donate, help raise awareness, or join an event to raise funds for the Multiple Sclerosis community, you have plenty of options for participation.
The May 50K
The MS International Federation's May 50K is a global event with a purpose to inspire hope and change by raising funds for MS research. People all over the world can register to take part, and you can join as an individual or create a team with your friends, family, or coworkers. No matter your location or fitness level, you can help with every step you take during the month of May.
Learn more and register for the May 50K at https://www.themay50k.com/.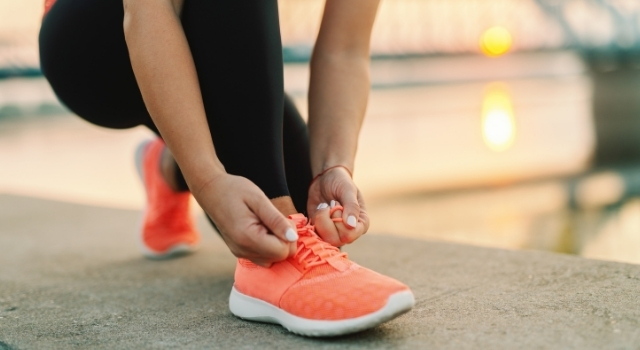 Against MS Fundraisers
Another great way to help raise funds and get involved is through the MS International Federation's Against MS site. They offer options for organizing your own fundraiser. Plus, you can find helpful tips for easy ways to make a donation such as having a garage sale, streaming video game marathons for the cause, and more unique, creative ideas for making a difference.
Check out the details at https://www.againstms.org/.
Walk MS
One of 180 Medical's favorite annual events is our local National MS Society's Walk MS. This event occurs in cities all across America, and thousands of people join as individuals and teams for the cause. Recently, Walk MS also went virtual, so people who want to participate safely from their homes and neighborhoods can still take part without being around large crowds.
Through Walk MS, the National MS Society hopes to bring us closer to a cure with every step taken and every dollar donated. We hope you'll join us by taking part in this annual event!
Find your local walk and get more details on the official Walk MS page.
Swim for MS
Swim for MS is a do-it-yourself fundraiser event for the Multiple Sclerosis Association of America (MSAA). You can make your own swim challenge at any pool at any time, and donate the proceeds from your event to support the MS Community.
Learn more about how you can start a Swim for MS event at the MSAA's Swim for MS page.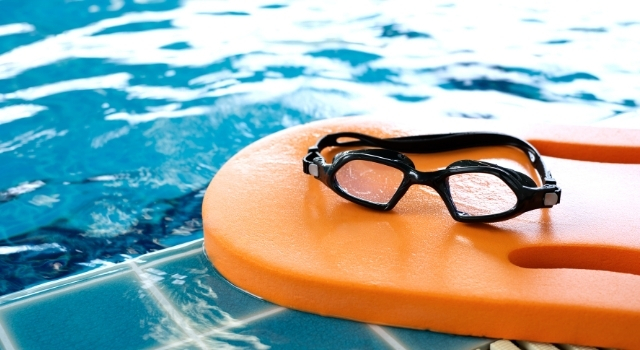 Improving Lives Through Art
The MSAA also offers a really fun and therapeutic alternative for fundraising through their Improving Lives Through Art series of fundraisers. This series features virtual painting events with an artist who is also living with MS. You can follow along while using the paint supplies that MSAA can mail to you in advance of the event.
You can also upgrade to a premium ticket to receive a gift basket of snacks and drinks for the art event. Learn more about available Improving Lives Through Art MS fundraisers at the MSAA's Special Events page.
Where to Buy Catheters or Incontinence Supplies for Multiple Sclerosis
Not everyone who has Multiple Sclerosis will encounter issues like bladder retention or urinary incontinence. However, some people may deal with bladder and/or bowel issues due to nerve damage from MS.
If your prescribing healthcare professional recommends the use of intermittent catheters, adult briefs, bladder control pads, or another related urological supply, you can rely on 180 Medical to handle all your needs with dignity, kindness, and efficiency.
Contact us to learn more about your product options based on your health insurance coverage.