180 Medical is a trusted nationwide supplier of intermittent catheters, incontinence supplies, and ostomy products. Because we make it a point to provide the best service alongside the best products, we put time into training our employees to merit the title of a specialist in their job role.
Lindsey is a knowledgeable and compassionate Ostomy Product Specialist at 180 Medical, and we'd love for you to get to know her and what she does in her job here.
Lindsey, how long have you been with 180 Medical?
I've been a part of the 180 family for almost 5 years now! Actually, my anniversary is this June, so I'll finally be getting my personalized 180 Medical bobblehead.
What do you love about working at 180 Medical?
The culture. Everyone here is so helpful, which in turn drives me to be as helpful as possible to our customers and my co-workers. If I could describe 180 Medical in one word, it would be caring.

What's one of your favorite memories so far at 180 Medical?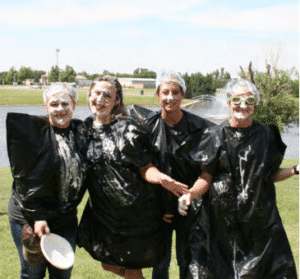 Getting a pie in my face as part of our fundraiser for the Endeavor Games (a large organized adaptive sports competition for disabled and physically challenged athletes).
Tell us a bit about your role as an Ostomy Product Specialist.
As 180 Medical's Ostomy Product Specialist, I have a lot of product knowledge that I get to share with our customers as we go over their product choices.
Everyone who comes to us for product help is an individual with their own unique experiences, so I keep that in mind as I listen to them and get to know them. My goal is to help them find the right ostomy supplies to suit their specific needs and ultimately improve their overall ostomy routine.
I love getting to speak directly to our customers and make a real difference in their day and hopefully their lives.
What's a fun fact about you that people might not know?
I have 3 children. My oldest, Victoria, is graduating high school this year. I'm so proud of her because she earned 3 scholarships to college!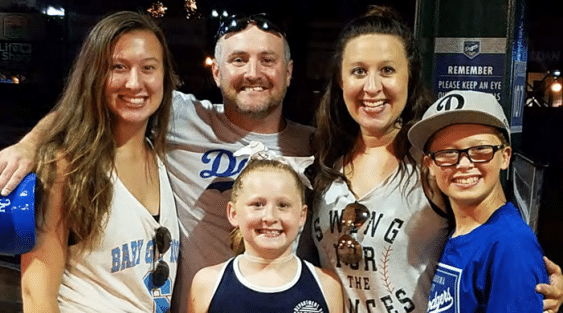 What's something on your bucket list?
To raise successful, happy children.
To see as many Major League Baseball (MLB) and National Football League (NFL) stadiums as possible.
Go to Hawaii someday.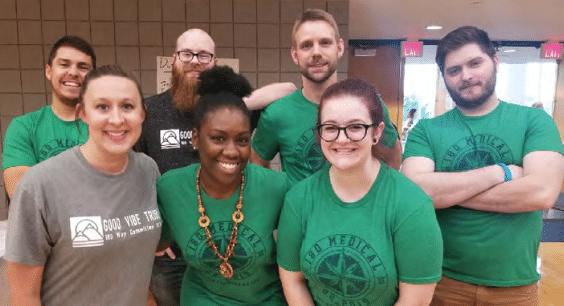 Do you want a career where you can love what you do while making a difference in people's lives? We're hiring!
Take a look at our currently available job positions and apply today!