For 10 years now, 180 Medical has been named one of the Best Places to Work in Oklahoma. We foster a positive work culture and make sure our employees are well taken care of while providing opportunities to keep things fun, such as events like our annual Bowling Night and regular treats. In addition, we offer opportunities for growth within the company to employees who want to take the initiative to develop their careers. Today, we're excited to introduce you to one of those employees who is now a 180 Medical Team Manager. Meet Chris!
Chris, let's start by letting you introduce yourself and tell us about your career at 180 Medical.
Today, I work as a Team Manager at 180 Medical in our Documentation Specialist department. My career path here began when I applied to work here nearly 6 years ago. First, I came in to interview for a Documentation Specialist position, which primarily involves processing documentation and verifying insurance. Mary, the Human Resources Recruiter, evaluated my skills and background in customer service. Then she suggested I'd be well-suited for an open Referral Client Specialist (CS) position, which we sometimes call a Special Ops CS. This position is more of a customer service-focused job in the Warm Transfer department. After I accepted the job, I made my intentions known that my goal was to move up as far as I could go within 180 Medical.
So on day 1, I decided I wanted to be the best Special Ops CS I could be. After working on that team for over 2 years, I was ready to gain more knowledge in a different department. So I accepted a position as a Client Specialist helping our customers with their catheter orders. That transition prepared me for my eventual transition to a Team Supervisor role in the Documentation Specialist department. I spent the next few years refining my skills and growing my knowledge of the company as well as the best practices in leadership and management. Finally, the opportunity to interview for a Manager position came. The rest, as they say, is history.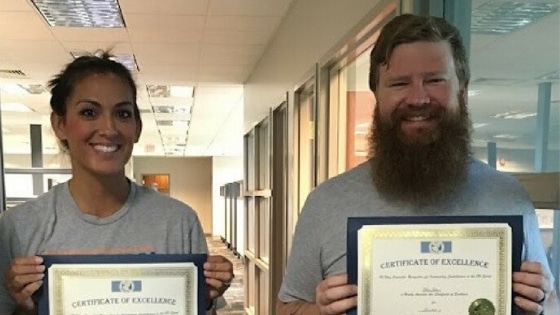 What's special about working at 180 Medical?
I could easily talk forever about the positive work environment, the awesome culture, and the people who work here. However, I'll talk about the opportunities 180 Medical provides. I've never worked for a company like 180 Medical that truly invests in the growth and development of their employees. They really cultivate and invest in our career journeys.
From the start, my supervisors and managers really took my personal goals to heart. They gave me the training, knowledge, and feedback I needed in order to get where I am today as a Team Manager at 180 Medical. Many companies bring in outside hires to fill management positions, but 180 Medical believes in cultivating the talent of their current employees. My hope is that I can continue to pay that forward and invest in my teams to ensure that they have the skillset to continue on their 180 journeys.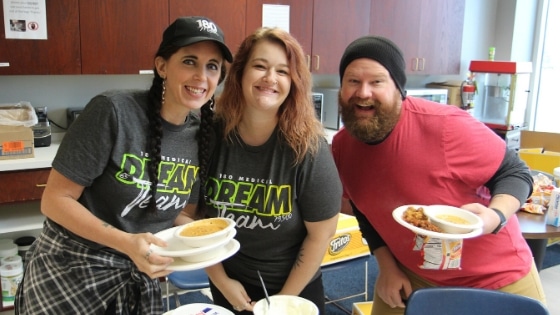 What advice do you have for someone considering applying for a job with 180 Medical?
Just do it! It isn't by chance that 180 Medical has been rated one of the Best Places to Work in Oklahoma multiple times.  Working at 180 Medical is more than just a job. It's about being a part of a tightknit family and a company that cares deeply about its employees and customers. In addition, you get to leave work every day knowing you made a difference in someone's life. That feeling makes everything worth it!
What's one interaction with making a difference for someone through 180 Medical that you could share with us?
Back when I was still a Client Specialist, I talked to a customer who had a spinal cord injury. He had been struggling with his previous supply companies with getting his catheter supply orders on time or correct. Understandably, when I first started helping him, he was pretty defensive. He'd obviously built up some walls after his previous sour experiences with other companies. I took the time to really listen, get to know who he was, and truly try to understand his concerns and needs.
When it came down to it, more than anything, he was simply afraid that he wouldn't have a steady supply of the catheters he needed to be able to live. I was really patient with him and kept following up closely with him to make sure things were still running smoothly. It was a great feeling to be able to make such a positive impact on his life.
What's one of your favorite 180 Medical company traditions?
Oh, that's easily got to be our Lip Sync Battle, which comes around once a year during one of our quarterly company meetings. I've competed in it 4 times already, so I can honestly say it's the meeting I look forward to the most each year. It's an awesome time not just for the fun of letting loose and performing. It's also great to see all the time, effort, and creativity that our employees put into this event. It goes without saying that working for a company that offers fun events like this is pretty fantastic.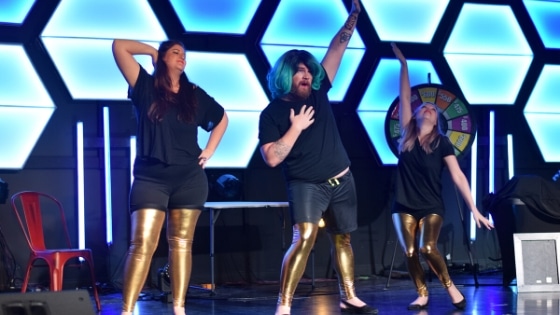 How do you like to wind down after a day of work?
I love making dinner with my wife while listening to Disney movie songs! After dinner is over and our son's homework is wrapped up, we end the evening as a family with either a board game, playing some Mario Kart, or reading Harry Potter.
What's something people might not know about you?
Nine years ago this September I married my best friend, Alisha.  Our son Felix is seven years old and we have three fur babies (2 dogs and 1 cat).  Most everyone can tell from either looking at my 5-year anniversary bobblehead or talking to me that I am obsessed with all things Star Wars and Disney.
Also, I once spent many months traveling while living out of a van with 3 other people. We went across the United States as well as parts of China and Central America.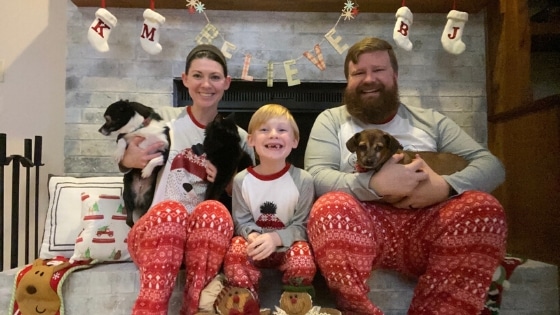 What's something on your bucket list?
We have made a goal to visit all of the Disney Parks across the world. We've been to Disney World multiple times and plan on visiting Disneyland next year. This will include Disney in Paris, Tokyo, Hong Kong, and Shanghai.
Thank you so much for all you do, Chris!
Do you want a career where you can positively impact people's lives alongside compassionate coworkers like Chris? Take a look at our available job positions and apply today!