*Updated with new features 02/16/2022
Over the years, our customers have asked about how to access their 180 Medical accounts online. We've been listening! That's why we created a brand new online account management option for our customers. Today, we're excited to announce the release of the 180 Medical Customer Portal at My.180Medical.com.
My.180Medical.com
Let's go over how our new secure and convenient 180 Medical Customer Portal can assist your needs.
Features of the 180 Medical Customer Portal
Our online Customer Portal offers convenience and security while saving you time. No more trying to find time in your schedule to call, text, or email us during business hours. With the new online portal, you have 24-hour access to your account.
Here are some of the great features of My.180Medical.com:
View and sign paperwork online (saves paper and time)
See your order history
Stay up-to-date on upcoming orders, including quick and easy order confirmations
Confirm orders
Track your shipments
Update your contact information, including address changes
View billing statements and pay your balance online (if applicable)
Send and receive secure messages
Also, you can access this convenient portal on mobile smartphones and tablet devices as well as desktop or laptop computers.
How to Get Started
Ready to start? We make it easy.
If you're a brand new customer to 180 Medical, we'll send you an email invite for your online portal account along with tracking information for your first order.
If you're an existing customer and we haven't already contacted you about this, you now have the ability to self-register to access your own account on the portal.
To get to the portal, visit My.180Medical.com or connect through a helpful tab labeled "Customer Login" on our website.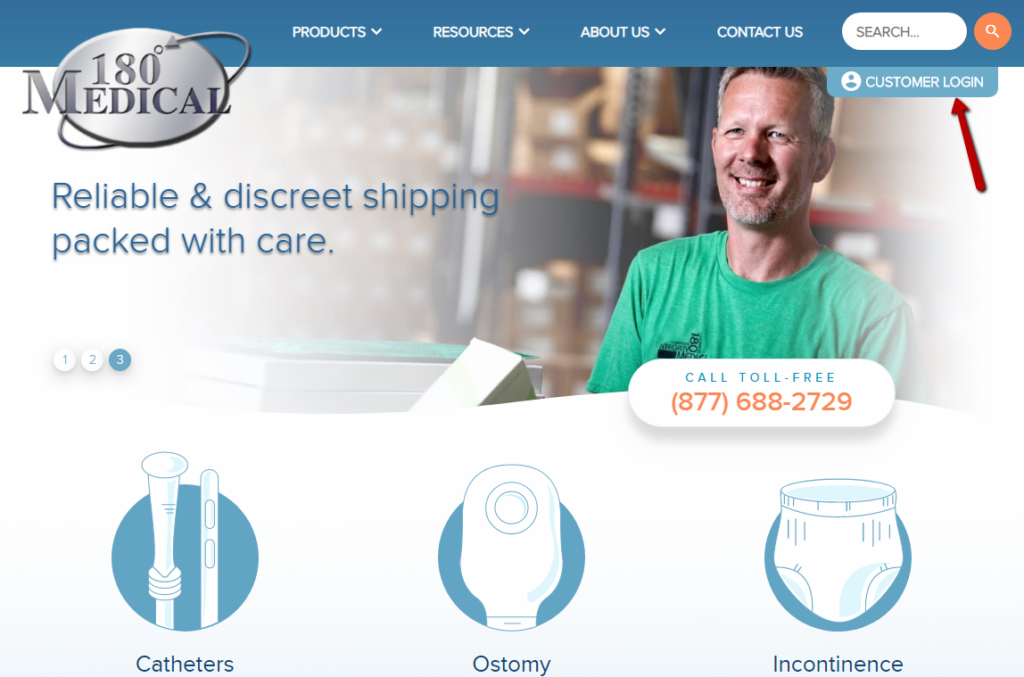 You'll need to register your email address and create a secure password. Once your email is confirmed, you can log in.
Access My.180Medical.com
Then you'll be ready to track orders, update your information, refill future orders, check balances, and access additional helpful resources all by using your My.180Medical.com portal account.
We recommend keeping the site bookmarked for easy access later on.
180 Medical is Here For You
This is an exciting time for 180 Medical as we expand to new platforms to continue to provide our top-of-the-line customer service.
As always, our trained specialists are standing by to help you during business hours. If you have any questions, feel free to contact us!