Female Catheter Products

Women of all ages may encounter issues with their urinary systems, such as bladder retention, urinary incontinence, and neurogenic bladder, at some point during their lifetime. Even medical conditions unrelated to the bladder, such as multiple sclerosis or a spinal cord injury, can impact the way your urinary system functions.
If you've been dealing with the symptoms of being unable to control when and where you void your bladder, your doctor or other healthcare professional may prescribe a treatment option of intermittent urinary catheters. Female catheters can help you drain your bladder and even prevent accidental leakage due to overflow incontinence.
When you begin researching where to buy female catheters, the first thing to consider is which type of intermittent catheter is right for you. These types include:
Straight catheters are uncoated catheter tubes, which are typically made of PVC/vinyl, silicone, or red rubber. You must manually lubricate straight urinary catheters before using them. Many insurance companies will cover sterile individual packets of catheter lubricant in addition to the number of straight female catheters you need. This helps facilitate a sterile and smooth self-cathing experience.

Hydrophilic catheters are similar to straight catheters. However, they offer an additional benefit in their hydrophilic coatings, which you can activate with water (usually included in a poppable water sachet inside the catheter package). Also, some hydrophilic catheters come ready to use with no need to activate them. Female hydrophilic catheters provide a smooth, slippery catheterization from insertion to withdrawal, which reduces friction inside the urethra. No additional lubricant is required.

Closed system catheters are an all-in-one product. These female catheters typically include a pre-lubricated or hydrophilic catheter as well as a urine collection bag. Also, many brands will include insertion supplies, such as gloves, disinfecting wipes, and an underpad, to help facilitate a more hygienic catheterization. Closed system catheters are ideal for anyone, although many women in wheelchairs find them especially convenient. Additionally, female closed system catheters are great for women who frequently travel or go to school or work due to their all-in-one convenience.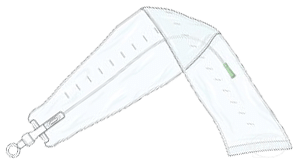 Female Catheter French Sizes
Your prescribing healthcare professional can help you find the right French size that will work best for your anatomy. Using the right female catheter French sizes will aid you in getting the most optimal catheterization experience. If your catheter's diameter is too large, it could be uncomfortable or even painful. On the other hand, if it's too small, urine may seep around the catheter tube, which can make a mess.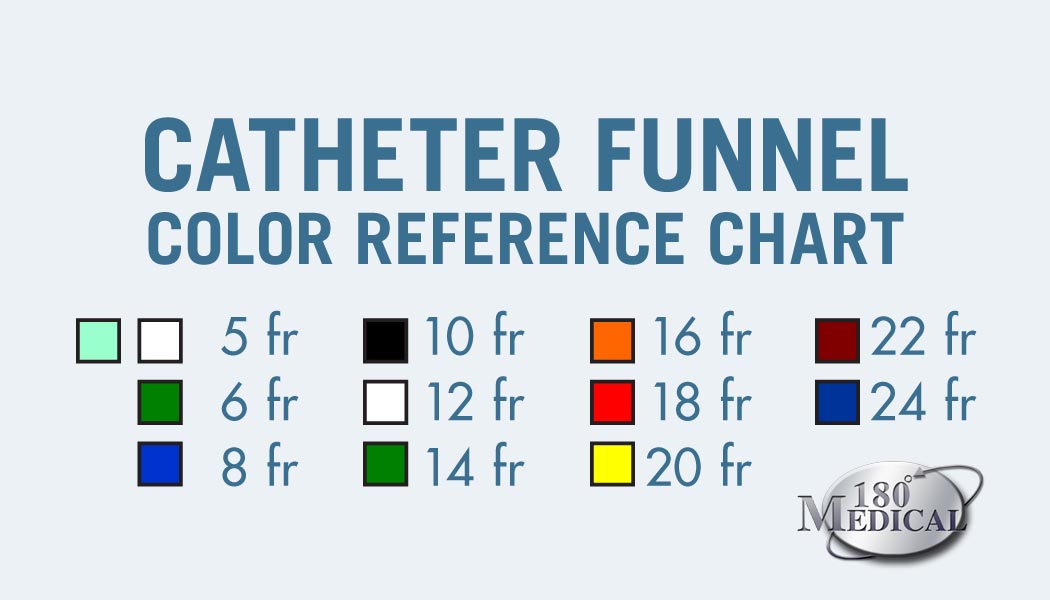 Female Catheter Length
Female length catheters typically average between 6 to 8 inches long, although some brands make female pocket catheter options that are shorter than this.
Many women prefer the convenience of short catheters. However, some may prefer a unisex catheter (most often called male length). Male length catheters provide the additional tube length that some catheter users may need or prefer.
Your choice between male/unisex length and female length is usually based on personal preference. Our Product Specialists at 180 Medical can help you learn more about all your option so you get the best catheter for your needs.
How Do You Use Female Catheters?
You can find full instructions and more helpful information at www.howtocath.com.
We also provide helpful step-by-step color booklets and instructional DVDs, which we can send with your order.
Where to Buy Female Catheters Online
First, be sure you've seen your doctor to get a valid diagnosis and prescription. This is because catheters are prescription-only medical devices.
Next, contact 180 Medical, a leading provider of catheters. We make it a point to carry catheter supplies of all types and sizes to accommodate our customers' diverse needs and preferences. Plus, we supply catheters from a wide range of brands from the major catheter manufacturers today.
Feel free to contact 180 Medical by filling out the form on this page or by giving us a call at 1-877-688-2729 to speak with one of our trained specialists. We are happy to help you find the right female catheter for your needs!