180 Medical is proud to be one of the Best Places to Work in Oklahoma again in 2016. This is the 7th year for 180 Medical to receive this prestigious title. Since a large part of this award comes from anonymous feedback from our employees, we really take this award seriously.
About Best Places to Work in Oklahoma in 2016
The Best Companies Group researches multiple Oklahoma businesses each year while going over their business practices, demographics, and values. In addition, they conduct an in-depth survey to get employee feedback.
Employees get to share how they really feel about their workplace. Through this process, the Best Companies Group determines the final rankings. The companies with the happiest employees and the best work culture make the top ten!
"It's an honor to earn this award," says Director of Human Resources, Sharon Hodnett. "It's great to know that our employees continue to give positive feedback about working at 180 Medical. Such a big part of the great culture is the passion and teamwork that everyone exhibits here on a daily basis, and that's what makes it fun to come to work here every day."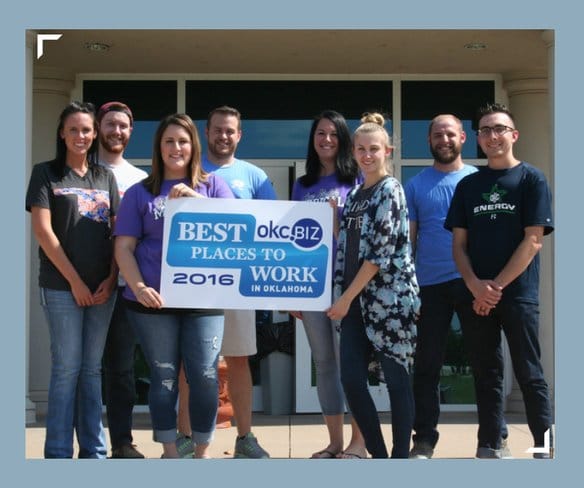 Apply to Work at 180 Medical
180 Medical is proud to continue to be ranked among the best employers in the state. Next, we're awaiting the final rankings of the 12th Annual Best Places to Work program, which will be published in the Oklahoma Gazette and the 2016 Best Places to Work in Oklahoma magazine on September 28th, 2016.
Are you seeking a job in the Oklahoma City metro? Come get a job you can truly love! Apply today at our Careers page.