180 Medical recently had the privilege of sponsoring and participating in the 8th Annual OKASA (Oklahoma Adaptive Sports Association) Wheelchair Basketball Tournament. This fun event took place at Oklahoma City University's Freede Wellness Center Thursday evening, April 28th, 2016, and it was our 6th consecutive year to have a team of our own play against the Oklahoma Blaze, along with teams of physicians from OU Medicine.
The Fun at the 8th OKASA Wheelchair Basketball Tournament
A record number of 180 Medical employees attended this year, which makes us so proud. That's because this great event is one of our favorite times we look forward to each year.
Not only did we support and sponsor this event, but we also had a team of employees play against the Oklahoma Blaze again. As always, it's a great time. We get to hang with our friends and coworkers outside of the workplace. Plus, we get to meet each other's families and children. Also, it never hurts to have some tasty game snacks like freshly popped popcorn.
Part of the event included a silent auction to raise funds to support OKASA. In addition, some mascots and drummers for the OKC Thunder showed up.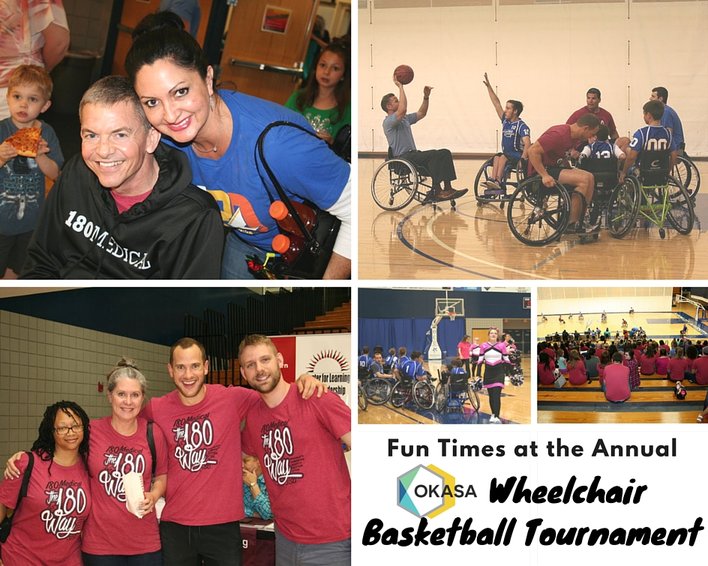 Our team gave it their best shot and made some baskets. However, each year, we know we're no match for the Oklahoma Blaze. They won the game. Still, we all had such a fun time. We are always proud to be a part of this fantastic event.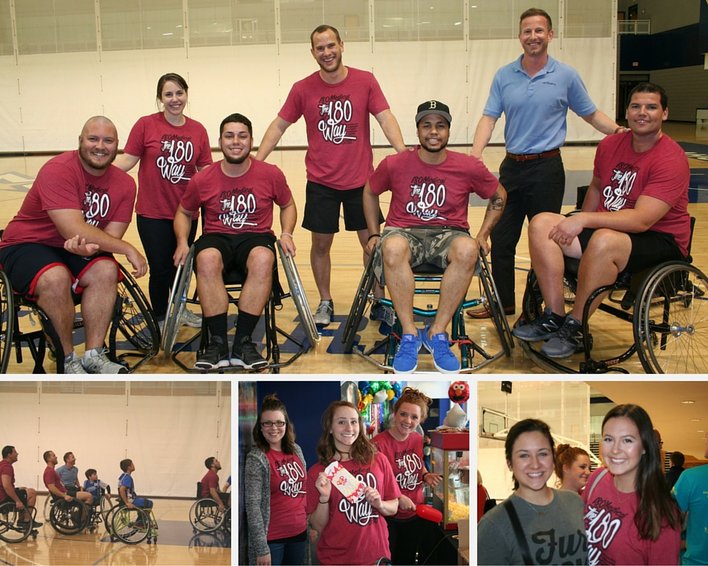 About OKASA
OKASA (Oklahoma Adaptive Sports Association, formerly known as GODSA/Greater Oklahoma Disabled Sports Association) is an organization that supports recreational and athletic activities for adults and children with disabilities. These events include such sports as wheelchair basketball, track and field, swimming, table tennis, and competitive weight-lifting.
The organization promotes health and fitness and teaches lifelong skills such as team effort, good sportsmanship, setting goals, commitment, and responsibility. Learn more at their official website or connect with their wheelchair basketball, the Oklahoma Blaze, at their Facebook page.