180 Medical, a catheter and ostomy supply company with its headquarters in Oklahoma City, recently placed 4th in the Large Companies category of the 2022 Best Places to Work in Oklahoma Awards. This is the 13th year that our employees' feedback has helped select us as a top workplace. Find out more about what makes 180 Medical one of the Best Places to Work in 2022.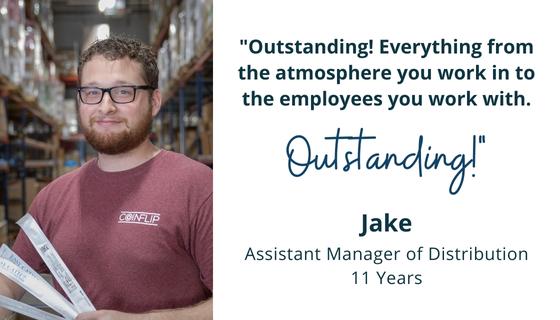 About the 2022 Best Places to Work in Oklahoma Awards
For the 13th year, 180 Medical has been named one of the Best Places to Work in Oklahoma, according to research conducted by The Best Companies Group and the Journal Record. 180 Medical also placed 4th in the Large Companies category.
This award is given based on a thorough evaluation of an employer's business practices and anonymous feedback from employees about how they feel about their workplace. 180 Medical's commitment to creating a positive and inclusive work environment allows us to stand out as one of the top employers in Oklahoma.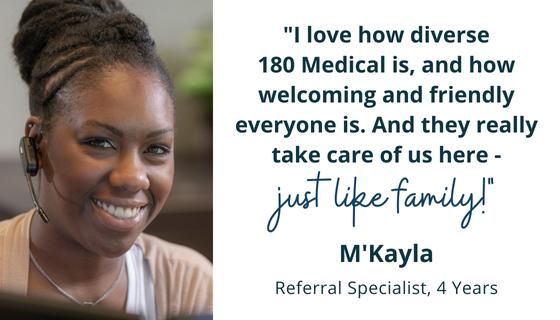 Why 180 Medical is One of the Best Places to Work in 2022
Angie Christopher, Vice President of Human Resources and Talent, says, "We are thrilled to receive this award again in 2022. At 180 Medical, we strive every day to create one of the very best places to work with an inviting culture of inclusion and positivity. We want our employees to feel like they belong here and share in our continued success as an organization every step of the way."
Working at 180 Medical is an opportunity to be part of a team that truly cares. The company fosters an inclusive atmosphere and empowers employees with opportunities for growth. 180 Medical also provides regular events and activities for fun.
Also, employees get an extra day of paid time off just for volunteering in our local communities.
Working at 180 Medical provides more than a paycheck, great benefits, and career growth opportunities. It also provides a work culture where we can all belong, connect, and make a difference.
It means a lot that our employees continue to rate their experiences with us so positively. That's why we'll keep doing all we can to remain one of the Best Places to Work in Oklahoma.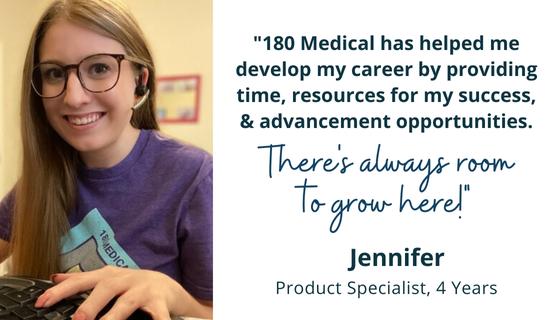 About 180 Medical and Our Open Career Opportunities
Since being founded in Oklahoma City over 20 years ago, 180 Medical has become one of America's premier nationally-accredited medical supply providers. We specialize in home-delivered catheters and ostomy products.
180 Medical has a mission to provide high-quality supplies with the kind of customer service we'd give our own families. Our customers receive personalized support from knowledgeable specialists. And above all, we approach every interaction with compassion and integrity, because we always want to do the right thing for each other.
These are just a few reasons why we love working at 180 Medical. What will your reason be?
Learn more about careers at 180 Medical at www.180medical.com/careers.