We're truly inspired by the heroic actions of local officer Chad Peery. We'd love to share his story with you.
Officer Chad Peery's Spinal Cord Injury
In February of 2011, Oklahoma City police officer Chad Peery was off duty having dinner with his father. Suddenly, three unruly men in the building began causing a commotion.
The owner requested help getting these men to leave. Although Peery was off-duty, he felt a responsibility to help.
Tragically, the men turned on him when he tried to escort them to the door. He was badly beaten, and the incident paralyzed him.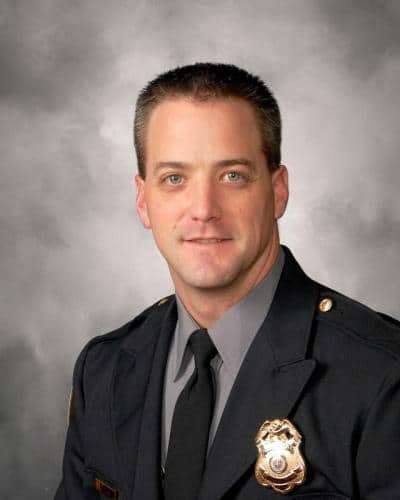 Never Giving Up
Since his accident, Peery has been in rehabilitation therapy. We're excited to share that he has been making a remarkable recovery. Despite his new challenges, he isn't giving up. He believes he will walk again. He keeps a positive attitude and a smile on his face.
Recently, Peery also got a standing ovation at a local baseball stadium, where he previously worked security as an off-duty police officer.
Chad Peery has proven to be a true hometown hero and the city of Oklahoma City has been there with overwhelming support for both him and his family.