November is National Family Caregivers Month, a time to honor and recognize the contributions of unpaid family caregivers. One way we like to give back is through our family caregiving scholarship opportunity, which provides a $1,000 scholarship award to a full-time college student who also acts as an unpaid caregiver to a loved one.
Caregivers often juggle many responsibilities and stressful tasks in caring for their loved ones who may live with physical disabilities and other chronic conditions. However, they carry it all out with unending love and dedicated compassion. The 2022 recipient of the 180 Medical Ron Howell Caregiver Scholarship is no exception. Meet Lydia!
Meet Lydia, 2022 Family Caregiving Scholarship Recipient
Many caregiving journeys begin when parents or grandparents age and need in-home assistance. Lydia had to become one of the primary caregivers for her mother at a young age.
"When I was 12 years old, my mom was diagnosed with Parkinson's disease. Recently, she was diagnosed with Multiple System Atrophy. The toll on her body caused her to become almost entirely dependent on my dad and me," says Lydia.
Her mother's condition has progressed rapidly over the years. She has lost much of her mobility and mobile skills, requiring a wheelchair. She also has issues with balance and communication.
Along with her father, Lydia has been responsible for her mother's daily care and other needs. From cooking and cleaning, daily grooming and personal care, transportation, and more, Lydia says she handles many roles in the household.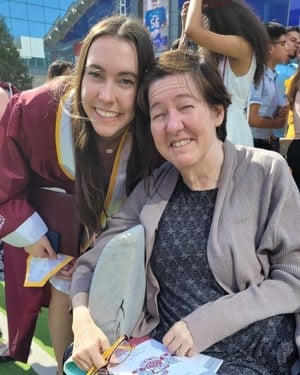 Caregiving Has Taught Valuable Lessons
Junior high and high school years are often stressful enough for kids, but for Lydia, there were additional, serious responsibilities on her plate.
Managing her mother's ongoing care has had to be balanced with all the normal parts of teenage life, such as balancing academics, extracurriculars, and social activities.
"I am constantly bound by a great amount of pressure, because not only do I have to take care of myself and my well-being, but I am responsible for another person as well," she says. "Despite that, if there's anything my mom has taught me, it's empathy. Her situation is so difficult and frustrating, but she lives every day full of love, compassion, and resilience."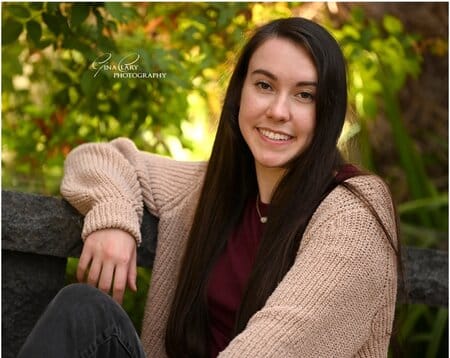 What's Next for Lydia at College?
Becoming a caregiver to her mother has impacted Lydia's life in so many ways. Also, Lydia says that her future career choice is due in part to her mother's passion for finding beauty in small things.
She hopes to become a music teacher to help foster young minds and make the world a better place through music.
This fall, she began attending courses at Texas Christian University, and we are so honored and proud to help play a role in helping her achieve those goals through our scholarship program for caregivers.
Interested in Applying for Our Family Caregiving Scholarship?
At 180 Medical, we specialize in providing intermittent catheters and ostomy supplies. That means we often get to talk and interact with special caregivers like Lydia and her father Jeff.
We know that caregiving comes with its own set of challenges, and it can also put a strain on being able to afford college. That's why we created this scholarship program for prospective and current college students who are unpaid caregivers.
We'll be accepting applications for the 2023 family caregiving scholarship, and we encourage you to apply. See our scholarship page for more details.