February 18th is National Caregivers Day, a time to recognize unpaid caregivers for all they do. They handle many daily responsibilities for those they care for, and every task is done with unending empathy and compassion. At 180 Medical, we're honored to know many caregivers as well as the individuals in their care: parents, children, grandparents, siblings, and more. That's part of why we established the annual Ron Howell Caregiver Scholarship at 180 Medical in 2020.
Today, we're excited to introduce you to the recipient of our caregiver scholarship in 2021, Samantha Selorio.
Meet Samantha, 2021 Caregiver Scholarship Recipient
Samantha, the 2021 recipient of the Ron Howell Caregiver Scholarship, is an exemplary student and member of her community. Throughout her time in school and college, she has maintained high grades while also developing new skills like video editing, competing in business-oriented competitions, and participating in her community.
For 2 years, she volunteered to work as an Event First Responder providing basic healthcare such as first aid and checking vital signs, at community events like marathons.
She even found time in her school day to help out as a high school tutor.
In addition, there's something else that makes Samantha unique. She has been her grandmother's caregiver since her freshman year of high school.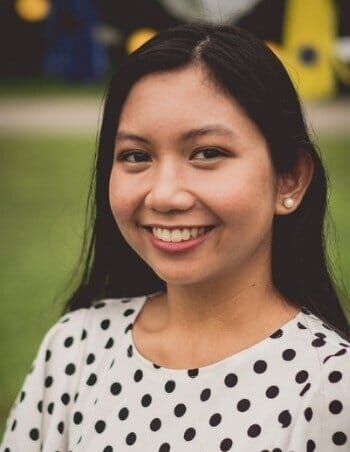 Becoming a Caregiver to Her Grandmother
It all began with concerned calls from her maternal grandmother's family and neighbors in the Philippines. Her grandmother, they said, had been exhibiting some unusual behavior. She was becoming more irritable with unusual mood swings. She got confused easily, no longer able to recall what she had done throughout the day.
Her family decided it was time to take a trip to see her grandmother. Once there, they began to witness her behavior. The symptoms suggested Alzheimer's or some form of dementia, and after a visit to the doctor, the diagnosis confirmed it. Her grandmother was living with Alzheimer's disease.
It took lots of time and paperwork, but finally, they were able to bring Samantha's grandmother home to live with them in America.
Samantha says she not only became her grandmother's caregiver. She also became her "trusty sidekick, the Robin to her Batman."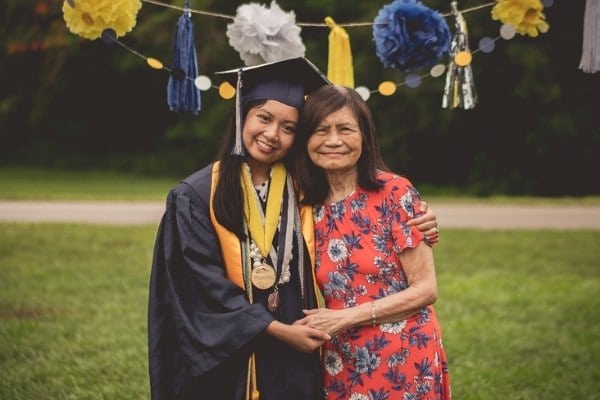 How Caregiving Has Influenced Samantha's Future Career
"Being a caregiver has affected many of my decisions, both big and small," Samantha says. "It's affected which university I go to as well as which career path to take."
As a caregiver to her grandmother, Samantha has lots of tasks and responsibilities every day, but she carries them all out with immense love. "Every day, I cook and feed her, and I also assist her with tasks like bathing, dressing, and grooming." They also take at least one walk every day too.
Caregiving is certainly a big responsibility. However, becoming a caregiver to a loved one has played a major role in shaping Samantha's present and future.
Caregiving has made me appreciate the moments I make with people. It's pushed me to document everything and created an opportunity for me to educate others about issues like Alzheimer's and caregiver health. Also, it created the foundation for my school focuses.
What's Ahead for Samantha?
Right now, Samantha is in her sophomore year of undergraduate school at Nova Southeastern University, which is close to home so she can continue her role as a caregiver.
She is working toward earning her Bachelor's degree in Public Health. "After undergrad, I plan to attend graduate school to earn a Master's in Public Health. I plan to be involved in efforts that positively transform the care receiver/caregiver relationship. I hope to have a career in tackling diversity, equity, and inclusion issues to help minimize the prevalence of health disparities. By using social marketing, I can help change the narrative of diversity and the trajectory of health outcomes."
And in the meantime, she's still her grandma's trusty sidekick. "I know she won't remember it, but seeing her happy moments makes a difference for me," Samantha says. "It's important to hold on to those moments because I found something that moved me toward the goals I find meaningful. It reminds me of what I value and what I give my all to."
We feel honored to play a part in helping Samantha achieve those goals through our caregiver scholarship.
Now Accepting Applications for the 180 Medical Caregiver Scholarship
As one of the leading suppliers of urological products such as intermittent catheters, we often interact with caregivers like Samantha. We know how caregiving can come with its own set of challenges for the caregiver, such as additional financial burdens.
With this in mind, we created a scholarship program that would help unpaid caregivers afford college: the 180 Medical Ron Howell Caregiver Scholarship.
We're accepting applications for the Fall semester of 2022 through June 1st. If you're an unpaid caregiver, we encourage you to apply for this $1,000 scholarship opportunity.