At 180 Medical, our Ostomy Specialists get the unique privilege of talking to ostomates from all journeys of life. While many of them are more than familiar with their stoma, many are new to living with an ostomy. Oftentimes, they're feeling shame, embarrassment, sadness, anger, and/or fear. Of course, these feelings are natural when hand-in-hand with life-changing surgery. However, it may also be due in part to some of the lingering societal stigmas surrounding colostomies, ileostomies, and urostomies.
Ostomy Awareness Day is all about breaking down those stigmas, spreading awareness, and offering education and resources. Additionally, those living with an ostomy are able to speak out and show their pride and strength.
Ostomy Awareness Day at 180 Medical
Because National Ostomy Awareness Day fell on the weekend this year (October 5, 2019), we celebrated the day at the office on Friday, October 4th. Our Ostomy Specialists led the way with wearing special blue shirts from Convatec declaring that "Ostomies are Lifesavers." These shirts completely sold out this year, and 100% of the proceeds will be donated to the UOAA (United Ostomy Associations of America, Inc.).
Plus, some of our team took selfies in the shirts and shared them on social media using the hashtag #MyOstomyMyLifesaver. This is just one way we like to show solidarity and support to all those who live with ostomies.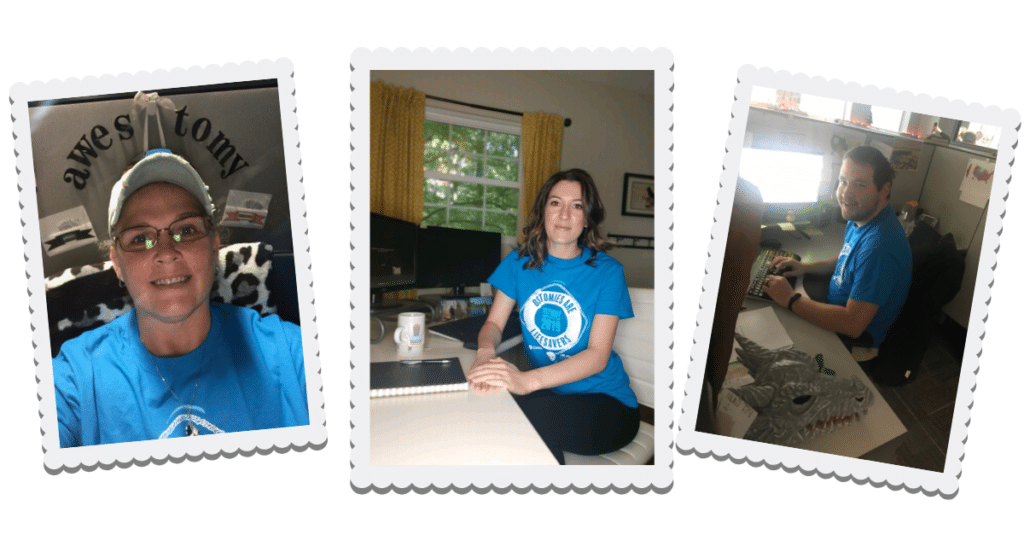 Many times, people who have an ostomy have survived severe diseases such as bladder cancer or Crohn's disease, while others have lived through serious injuries. In many cases, ostomies truly are lifesavers! This is why we love having a day that celebrates all those who have an ostomy as well as the great importance of ostomy surgery for those who need it.
Helpful Ostomy Resources
Are you ready to learn more? Or maybe you want to find a way you can get involved with the cause like donating to an organization, volunteering, or sharing educational information. Below are some helpful links that are great places to start.
New to Ostomy Educational Articles at 180 Medical
United Ostomy Associations of America (UOAA)
180 Medical is a Trusted Ostomy Supplier
In addition, if you're living with an ostomy or soon will be, you need a reliable ostomy supply provider that can offer you the compassion and personalized care you deserve. At 180 Medical, we make it a priority to answer all your questions and be your number one source of help while working with you to find the ostomy products that will fit you best.
We can be there for you during every step of your ostomy journey. First, we'll verify your insurance plan to check your ostomy product coverage and discuss your needs and preferences. Next, we'll help you with product selection, including helping you correctly size your stoma as it heals and sending free samples. Plus, we provide plenty of helpful education to keep you and your new stoma healthy. We also have access to a special team of certified WOCNs (Wound, Ostomy, and Continence Nurses) who can offer you medical help and advice.
Contact us today!