Rare neuroimmune disorders affect people throughout the world every year, but because they are rare, they may be challenging to recognize and diagnose. They can occur suddenly or gradually, and these conditions may feel frightening or isolating. The Siegel Rare Neuroimmune Association (SRNA) exists to provide comfort, support, and a wealth of information to patients and caregivers affected by rare neuroimmune disorders.
We sat down with GG deFiebre, Director of Research and Programs at SRNA, to find out more about SRNA and the conditions it seeks to address.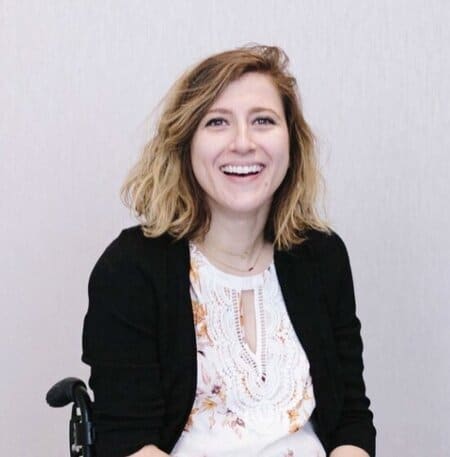 deFiebre, who has a background in public health and research, began volunteering with SRNA after her Transverse Myelitis diagnosis. She became a staff member in 2015.
About the Siegel Rare Neuroimmune Association
The Siegel Rare Neuroimmune Association began as the Transverse Myelitis Association 27 years ago. Because adults, children, and families directly impacted by Transverse Myelitis originally founded the organization, that was its primary focus at first.
However, as time went on, people started coming to the association saying they were diagnosed with Transverse Myelitis but were also experiencing other symptoms, like visual issues. Also, they had been diagnosed with other conditions such as Optic Neuritis or Neuromyelitis Optica Spectrum Disorder (NMOSD).
The organization has always opened its doors to people of all ages living with various rare neuroimmune disorders, including:
As science has progressed, more has become known about these various conditions, which may have previously fallen under the Transverse Myelitis diagnosis umbrella. Therefore, to show its commitment to helping people with this entire spectrum of disorders, the organization changed its name from the Transverse Myelitis Association to the Siegel Rare Neuroimmune Association, named after founders, Sandy and Pauline Siegel.
The non-profit organization focuses on support, education, and research regarding these rare neuroimmune disorders through various programs.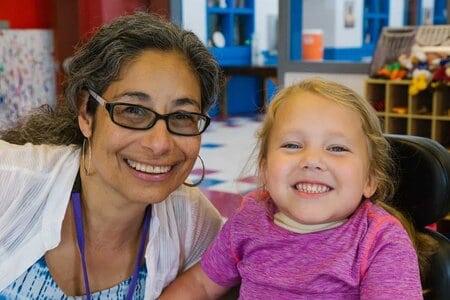 SRNA's Support for Those with Rare Neuroimmune Disorders
"One thing we do is a lot of one-on-one support," deFiebre said. "So someone may reach out by phone or email, and we'll call or email back and provide information to answer their questions, direct them to some of our resources, or connect them to someone else if that's what they need."
SRNA also has a support group network in and outside of the United States. Support group leaders host meetings or make themselves available to answer questions and connect with people. During COVID, they have hosted virtual meetings which have included people from all over the world.
Another support option available through SRNA is a newly launched Peer Connect program, which matches people based on diagnosis, age, or other criteria so they can connect to provide mutual support and understanding.
The SRNA also hosts Walk-Run-N-Roll fundraising events. These fun events provide a way for people in the rare neuroimmune disorder community to meet one another. This is especially important since many have never met anyone else with the same condition.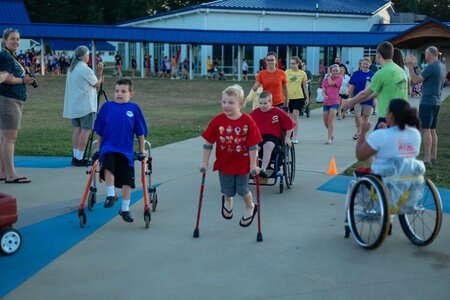 Siegel Rare Neuroimmune Disorder Resources
The SRNA website contains a host of resources, including articles, magazines, and a variety of podcasts addressing a wide range of topics from symptom management to COVID-19.
Every other year, the organization holds a symposium, with a smaller event on off years. Last year's symposium was virtual, as it will be again this year.
During the summer, SRNA hosts a family camp for children and families impacted by rare neuroimmune disorders. Family camps typically include a combination of fun family activities and education for parents provided by medical professionals.
Additional resources include fact sheets and summaries of research articles and news related to these various conditions since not everyone has access to medical journals.
Ongoing SRNA Research
As part of its efforts to provide help for those living with rare neuroimmune disorders, SRNA both funds and conducts research.
Patients can participate in research using SRNA's Patient Registry at the SRNA website. Recent research projects include a study to understand the impact of COVID-19 on the rare neuroimmune disorder community and a study to examine people's behavior as it relates to post-diagnosis vaccines. The results of this study are not yet published.
The SRNA also funds research conducted by physicians as part of its Fellowship Program, which offers physicians who have completed a neurology residency training in rare neuroimmune disorders.
Currently, SRNA is working with UTSW Medical Center in Dallas, TX, and Q Therapeutics on a study to evaluate the safety of cell therapy for repairing the spinal cord for Transverse Myelitis patients.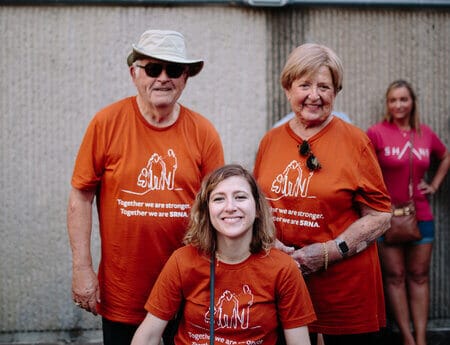 More About Rare Neuroimmune Disorders
Understanding rare neuroimmune conditions is a crucial part of obtaining a diagnosis and getting help or treatment. Let's go over some of the symptoms as well as potential risk factors and treatment options.
What Are the Symptoms of Rare Neuroimmune Disorders?
Understanding the symptoms of rare neuroimmune conditions may be crucial to obtaining a diagnosis and treatment. What these conditions all have in common is that they impact either the central nervous system. In other words, it will impact the brain, spinal cord, or optic nerve, or some combination of the three, according to deFiebre.
For the conditions affecting the spinal cord, people often experience symptoms including (but not limited to):
Sudden or gradual onset of paralysis or weakness
Changes in sensation, numbness, tingling, or pain
Bladder and bowel issues
The symptoms may be similar to those associated with a traumatic spinal cord injury. However, an inflammatory attack may cause these symptoms rather than an injury. Symptoms can occur gradually over the course of hours or days or appear suddenly.
Symptoms of the conditions affecting the optic nerve may include:
Vision loss or blurriness
Eye pain
Color blindness
and more
Lesions in a particular area of the brain stem may also cause chronic hiccups or vomiting.
Acute Flaccid Myelitis, which impacts children primarily, affects a particular part of the spinal cord — the gray matter — so that presents with flaccid weakness and/or lack of mobility in one or more limbs.
You can learn more about each condition and its symptoms at SRNA's Rare Disorders page.
Rare Neuroimmune Disorder Diagnosis
It's uncommon for people to be diagnosed with more than one of the conditions included in SRNA's scope. However, sometimes a person may be diagnosed with Transverse Myelitis at first. Then a few months or years later, they may experience issues with their optic nerve, which may lead to a diagnosis of MOG Antibody Disease or Neuromyelitis Optica Spectrum Disorder (NMOSD). This better understanding of the diagnosis occurs through time and antibody testing.
Risk Factors of Rare Neuroimmune Conditions
Some rare neuroimmune disorders may occur more frequently in certain demographics than others. For example, women and people in certain racial groups may be at a higher risk of Neuromyelitis Optica Spectrum Disorder. On the other hand, Transverse Myelitis can happen to anyone at any age.
Acute Flaccid Myelitis and Acute Disseminated Encephalomyelitis both primarily affect children, usually after a Non-Polio Enterovirus infection. Non-Polio Enterovirus is a category of viruses. However, both of these conditions can sometimes affect adults as well.
Many neuroimmune conditions can occur a few weeks after an illness, as the body's immune response to the initial illness becomes a negative immune response, attacking the central nervous system.
What Are the Treatment Options After Diagnosis?
There are generally three categories of treatment for rare neuroimmune conditions:
Acute Treatment
During the initial onset of symptoms, treatment may involve IV steroids, plasma exchange, or IVIG (intravenous immunoglobulin). These options are generally given to people experiencing active inflammation that is causing damage to the central nervous system.
Ongoing Treatment
Some conditions, such as MOG Antibody Disease or Neuromyelitis Optica Spectrum Disorder, are recurring conditions involving repeated attacks over time. For these, a doctor may prescribe medications to suppress the immune system.
Symptom Management
Symptom management options may include the use of intermittent catheters to manage bladder issues, such as urinary incontinence or bladder retention. In addition, doctors may prescribe medications to treat spasticity and even rehabilitative care to help prevent secondary complications.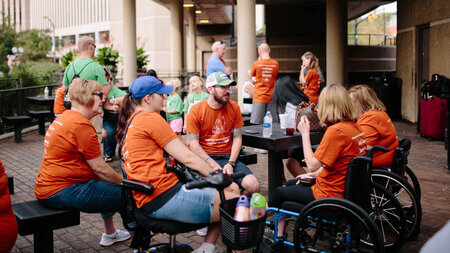 Encouragement for the Newly Diagnosed
Because these diagnoses are rare, deFiebre stressed the importance of ensuring you have the correct diagnosis so you can receive the right treatment. Plus, you'll want to work with physicians who are familiar with these conditions or willing to reach out to colleagues with more knowledge of these conditions.
It's also essential to connect with other people. You may never have met anyone else who has the same diagnosis as you. deFiebre said that after her initial diagnosis, she was tempted to avoid connecting with the community because she didn't want her condition to be her identity. However, in the 11 years since then, she said it's made a huge difference in her life to connect with other people who understand what it's like to have their lives suddenly change as a result of a rare neuroimmune disorder diagnosis.
"I definitely would encourage people to reach out to others going through something similar," she said.
Another important factor is finding a balance between focusing on rehab and living your life. People may be tempted to put all their time and energy into rehab at the cost of living a full life, but trying to find a healthy balance can contribute to better mental and emotional health.
For more information on rare neuroimmune disorders, visit wearesrna.org.