It's nearly time for our scholarship judging committee to start working through this year's inspiring applicants for the 180 Medical College Scholarship Program. Since it's June, which is Transverse Myelitis Awareness Month, we thought it would be the perfect time to shine the spotlight on Evan, a recipient of the 180 Medical College Scholarship in 2021.
June is Transverse Myelitis Awareness Month
First, you might be wondering. What is transverse myelitis (TM)?
Transverse myelitis (TM) is a severe and sudden inflammation that impacts the spinal cord and the central nervous system. It can cause a variety of symptoms, which are sometimes similar to multiple sclerosis or spinal cord injuries. It may cause paralysis or limb weakness, pain or numbness, and neurogenic bladder and bowel issues.
TM can impact anyone at any time, although most people are diagnosed with it between 10 and 19 years or 30 and 39 years.
You can learn more about transverse myelitis at rarediseases.org.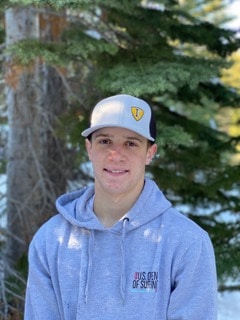 Meet Evan, 2021 Transverse Myelitis Scholarship Recipient
Evan was one of the rare cases. He was just six months old when he was diagnosed with transverse myelitis. His parents noticed he was having difficulty moving his lower extremities and took him to the hospital. Doctors found that the inflammation impacted Evan's T1/T2 vertebrae and down.
"It paralyzed me from the waist down and made moving my lower extremities very difficult," says Evan. "My parents were told that I was never going to be able to walk, but they refused to believe that. They never lost hope that I would walk, and I am grateful because that hope is still inside of me today."

Despite his paralysis, Evan eventually took his first steps, just as his parents believed he would. Later, he even joined Little League baseball and then continued on to coach those same teams when he was older.
"Even though I could only do upper body workouts, I broke records in the weight room during high school," Evan says.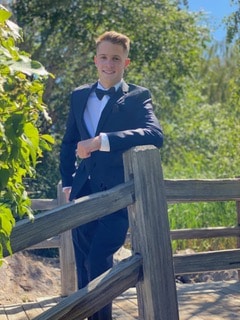 Evan's Compassionate Doctors Made an Impact On His Life
Evan was frequently in and out of hospitals, clinics, and rehabilitation facilities throughout his childhood. Due to this, he says he began thinking early on about making a career in healthcare someday.
"I was impressed by the amazing doctors that have treated me and those I have been surrounded by," he says. He found himself more fascinated by the skill of his surgeons and decided he wanted to be able to help heal other kids like him.
"As I grew up, I was always intrigued by how doctors could put a smile on a kid's face who has gone through some of the worst situations. As a doctor, I want to be able to help others and ease the stresses of medical treatments," Evan says.
Life throws us curve balls all the time. It's what we take from them that makes us a better person.
What's Next for Evan?
Evan's currently attending school at Gonzaga University where he's majoring in Biology. He hopes to go on eventually to medical school so he can fulfill his dreams and become a pediatric orthopedic surgeon.
We wish him all the best in his future career, and we're sure he's going to make a positive impact on so many lives.