Hollister & Apogee Catheters
---

Hollister is a global company that develops and manufactures healthcare products to meet the medical needs of people across the world. Their products include a wide variety of intermittent catheters under the Hollister catheter brand and Apogee catheter brand names, which 180 Medical proudly carries.
Take a look at our online catheter showcase to see the Hollister catheters available at 180 Medical.
Ready to explore your options? Our Catheter Specialists are ready to help you! Contact us to try free Hollister catheter samples.
Curious what kind of catheter options you have at 180 Medical? We proudly carry Hollister's entire line of catheter products for continence care. Also, our highly trained Catheter Specialists can help you navigate your product options based on your preferences and needs, including male catheters, female catheters, closed system catheters, and more.
Now, here are some of Hollister's most popular and highly-reviewed products.
Hollister Pocket Catheters
Hollister offers a few different options of pocket catheters, which are also known as travel catheters. These discreet catheter supplies pack everything you need for a smooth and comfortable catheterization in a small, discreet package.
Hollister VaPro Plus Pocket
The VaPro Plus Pocket Catheter comes in a few different options, including options in male and female lengths. This is a closed system catheter option that's ready to use as soon as you open it. The packaging features a design that reduces waste. Plus, it's a discreet size so you can easily carry it in a bag, briefcase, backpack, pocket, or purse for traveling or being in public.

Infyna Chic Catheter
The new Hollister Infyna Chic Catheter for Women comes in a discreet, recyclable case. It's ready to use and easy to handle. Learn more in our product news post.

Hollister Advance Plus Pocket Catheter
Looking for a catheter that's pre-lubricated and includes its own collection bag? You might like the Hollister Advance Plus Pocket Closed System Catheter, which is currently available in a universal male length.

Apogee Essentials Male Length Catheter in Curved Packaging
If your insurance doesn't cover hydrophilic or closed system catheters, you may prefer an uncoated pocket catheter.

Other Hollister Hydrophilic and Pre-Lubricated Catheter Options
Prefer a full-sized catheter? Hollister has plenty of options to suit your needs, including male and female length catheters as well as coudé tip options.
Hollister Onli Ready-to-Use Catheter
180 Medical offers both the female and male length versions of the popular Hollister Onli. It's a straight catheter with a hydrophilic coating that's pre-activated. In other words, you'll never have to worry about carrying extra catheter lubricant. It's ready to use!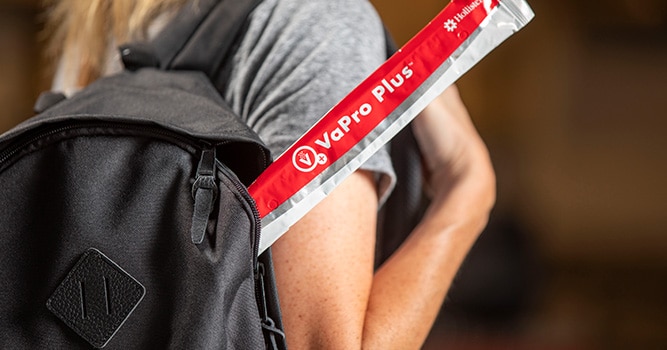 VaPro Plus Catheters
In addition to the pocket version of the VaPro, Hollister offers these full-sized versions, which are just as popular.

Hollister Advance Plus Closed System Catheters
The Advance Plus catheter is also an option for those who prefer a pre-lubricated catheter rather than a hydrophilic one. It's entirely self-contained with its own collection bag, so you can easily catheterize anywhere you have privacy. Plus, this is a no-touch catheter option, so it may help reduce the risk of infection due to contamination from hands.

Apogee / Hollister Straight Catheter Supplies
Lastly, we also offer all of Hollister's uncoated straight catheter options. You have a wide variety of options from Hollister or its other label Apogee, including red rubber catheters and soft catheters.
Here are just a few of the many options we offer, including Hollister's popular Apogee Essentials catheters.

Hollister's Apogee catheters are also available with a coudé tip.

Also, here are a few of the softer options for people who prefer a less rigid catheter with more flexibility.

Where to Buy Hollister Catheters Through Insurance
Hollister catheters come in a variety of styles, but there are always more options available for you. At 180 Medical we proudly carry Hollister catheters and other high-quality catheter products. We carry a wide variety of catheters to ensure that you get the right products for your unique medical needs. Whether you need female catheters, intermittent straight catheters, or closed system catheters, 180 Medical has what you need. If you have any questions about the brands we carry or about our products, contact us so we can better fulfill your catheter needs.