We are honored to be a part of helping students achieve their dreams through the 180 Medical College Scholarship. As the fall semester of 2015 progresses, we will continue to feature each of our seven 2015 180 Medical Scholarship recipients. Today, we are featuring Mary Beth Davis.
Meet Mary Beth, 2015 180 Medical Scholarship Recipient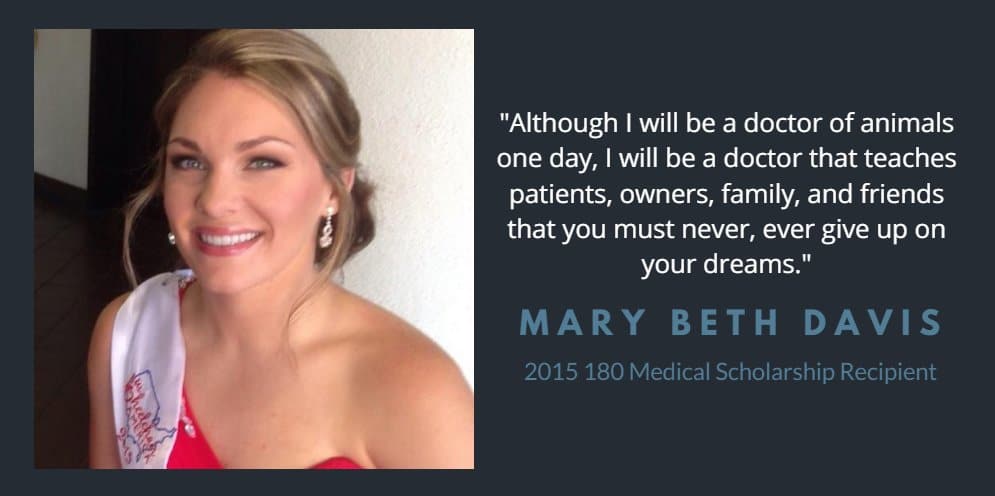 Mary Beth is attending Oklahoma State University this fall and working towards becoming a Doctor of Veterinary Medicine. In 2010, she sustained a spinal cord injury and became paralyzed from the chest down. Doctors told her she would never walk again. On top of that, they told her she'd have to change her career plans.
"That kind of news is not easy for anyone to swallow," she says.
Despite it all, she and her family remained steadfast in their faith, and Mary Beth continued to work hard to achieve her goals.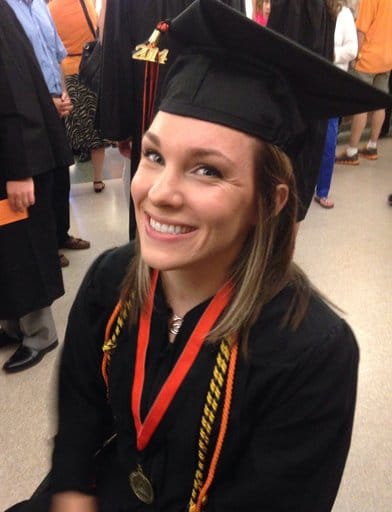 Not only has she done exceptionally well with her academics, but she is also dedicated to helping others. Plus, she is an active member of her community. She volunteers at animal rescues and is a board member and volunteer of the INTEGRIS Patient and Family Advisory Council. Additionally, she is a motivational speaker, health advocate, and a Reeve Foundation peer mentor.
She has also participated in the Ms. Wheelchair Oklahoma pageant in 2014 and 2015, taking home the People's Choice Award and the Professionalism Award.
As Mary Beth continues working toward her lifelong dream of becoming a veterinarian at OSU, and we are so happy to be able to contribute to her future.
Find Out More About Our Scholarship Opportunities
Paying for college isn't easy these days. That's why 180 Medical offers an annual scholarship program. It's available to eligible students with certain medical conditions, such as spinal cord injuries.
To learn more about 180 Medical's annual scholarship, visit www.180medical.com/scholarships.