Through the 180 Medical College Scholarship Program, we help students from all journeys of life afford school and achieve their dreams. Today, meet Erin, a 2015 scholarship recipient who's dreaming of becoming a doctor to help others.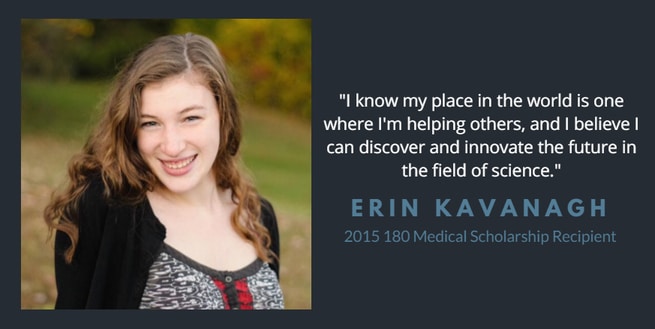 Meet Erin, a 2015 Scholarship Recipient
From the start, Erin has learned how to overcome adversity and challenges. Since birth, she has gone through multiple surgeries as well as tests and visits. However, she took her experiences as a challenge to learn. Over time, she became fascinated with medical terminology and the various procedures.
"Instead of seeing tests and operations as something to dread," says Erin, "I learned the specifics of the procedure they were going to perform on me. I treated visits to the hospital as an adventure."
Today, Erin is on her way to Carnegie Mellon University. She's working toward becoming a doctor by achieving honors, including a National Latin Exam Magna Cum Laude certificate. Additionally, she is a member of the National Honor Society and a winner of the New England Journalism Award for Best News Articles. She also volunteers regularly while serving as President of her high school's symphonic orchestra.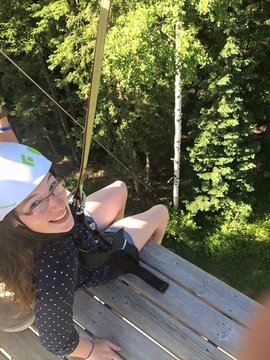 Learn More About 180 Medical's Scholarship