We officially announced the 2014 winners of our annual 180 Medical College Scholarship on August 1st, 2014. Today, we're happy to let you meet another one of our well-deserving scholarship recipients, Noah.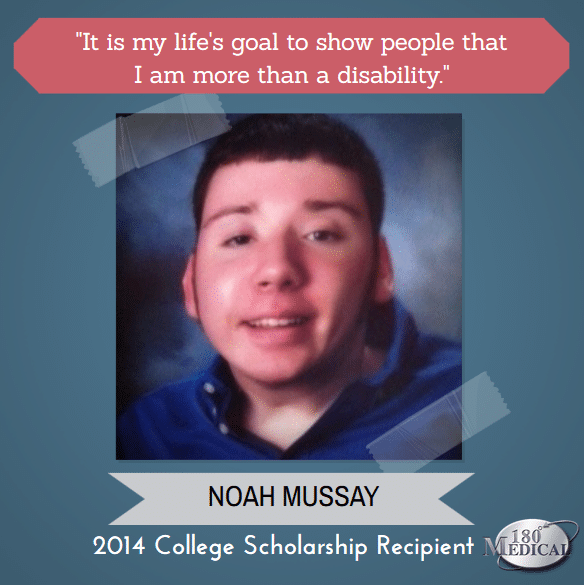 Meet Noah, 2014 180 Medical College Scholarship Recipient
Noah's drive and strength really impressed us all here at 180 Medical. Although he was born with Spina Bifida, he refuses to let his condition define him.
While he was growing up, he began to feel a need to interact with other kids who had similar issues and feelings while remaining active. He actively began searching for the right activity that would give him a physical outlet and allow him to meet other kids with disabilities, and finally, he discovered a passion: sled hockey.
Noah's Passion for Sled Hockey
Since he joined his local sled hockey team, the Chicago Hornets, he has grown into a role as a leader and a role model for the younger kids on the team, and he always makes sure to exhibit qualities like good sportsmanship and confidence.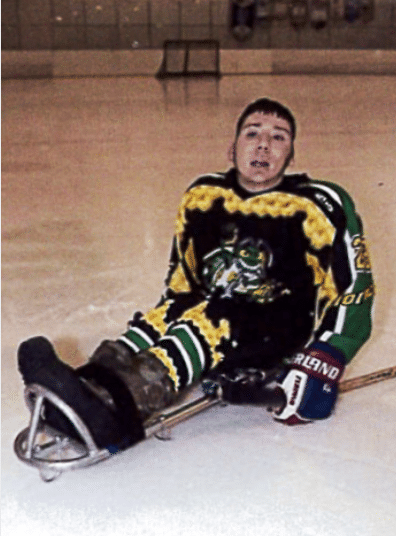 It is important to me to show these young kids, as well as the able-bodied kids, that although we look different, we can still play the game seriously.
Noah has also maintained excellent grades in school. In fact, he graduated in the top 10 percent of his senior class. In addition, he shows a sense of purpose in all he does. He knows he will face other challenges that come with Spina Bifida. That's why he's learning more every day about how to rely on himself. He often advocates for himself too. For example, when his school didn't offer an adaptive physical education program, he coordinated his own workout regimen with a physical therapist.
What's Next for Noah
Noah has just begun his freshman year at the University of Saint Francis and will be majoring in Mass Communications.
It's exciting to see someone with such drive and determination move forward with his goals. 180 Medical is happy to be able to contribute to his future endeavors.
Paying for college isn't easy these days. We understand that there are often extra financial difficulties for aspiring students who live with these conditions.
To learn more about 180 Medical's scholarship program, visit www.180medical.com/Scholarships.