It's National Spina Bifida Awareness Month!
With the beginning of October, many of us look forward to the fun autumn activities ahead, such as visiting pumpkin patches or going on hayrides. However, one other very special thing about October is that this entire month is all about spina bifida awareness.
What is Spina Bifida?
Spina bifida is a congenital development disorder that occurs when the central nervous system (brain and spinal cord) does not form normally in the womb during pregnancy. When this happens, some vertebrae of the spine remain open, and in some cases, there is a fluid-filled sac on the spinal cord. People born with spina bifida can still lead fulfilling lives, although they may face many surgeries and future issues related to their challenges, such as not being able to fully move or control the lower parts of their bodies or loss of bowel and bladder control, and more.
What Causes Spina Bifida?
There is not a specific known cause of Spina Bifida at this time. However, studies show that most cases of Spina Bifida can be prevented if an expecting mother has enough folic acid in her body before and during pregnancy.
Learn more about folic acid and the best sources of supplementation for your diet are at the CDC's official website here.
National Spina Bifida Awareness Month Matters to 180 Medical
We have been and continue to be proud sponsors of various programs and events that support awareness and funding for various Spina Bifida organizations, such as the Spina Bifida Association's Walk-N-Roll events, or their Education Days, which are affordable, life-changing events that bring the latest news and research while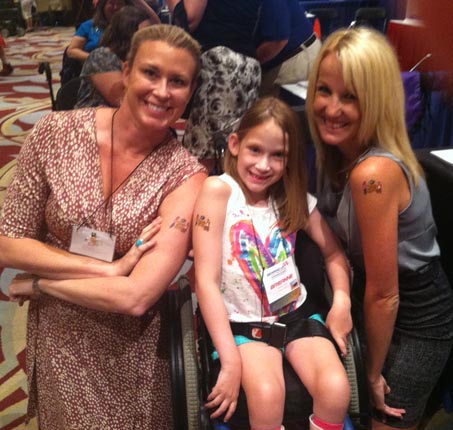 offering support to those with Spina Bifida and their families.
180 Medical offers an annual scholarship program for college students with Spina Bifida. In addition, it's also available to students with spinal cord injuries, transverse myelitis, an ostomy, and/or a neurogenic bladder.
Please join us and the Spina Bifida Association (SBA) in spreading awareness about this condition all month long.
If you'd like to share your story about Spina Bifida or how 180 Medical has helped you, go to 180medical.com/share-your-story/.
You can also check out the Spina Bifida Association on their Facebook page or at their official website.
Spina Bifida Resources and Support