We proudly announced the 2016 180 Medical College Scholarship recipients earlier this year. Since then, we've been sharing each inspiring student's story. This week, meet Spencer Heslop.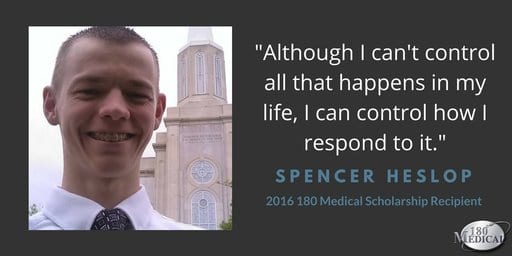 Meet Spencer Heslop, 2016 Scholarship Recipient
Spencer was born with Spina Bifida. Luckily, his parents were supportive from the beginning. Their guidance helped Spencer recognize his potential. He played sports alongside able-bodied children. Then later, he discovered a passion for wheelchair basketball.
Wheelchair basketball began to open doors for me that I never thought possible. I could compete like I always wanted to, and I had friends who were just as determined as I was to succeed despite limitations.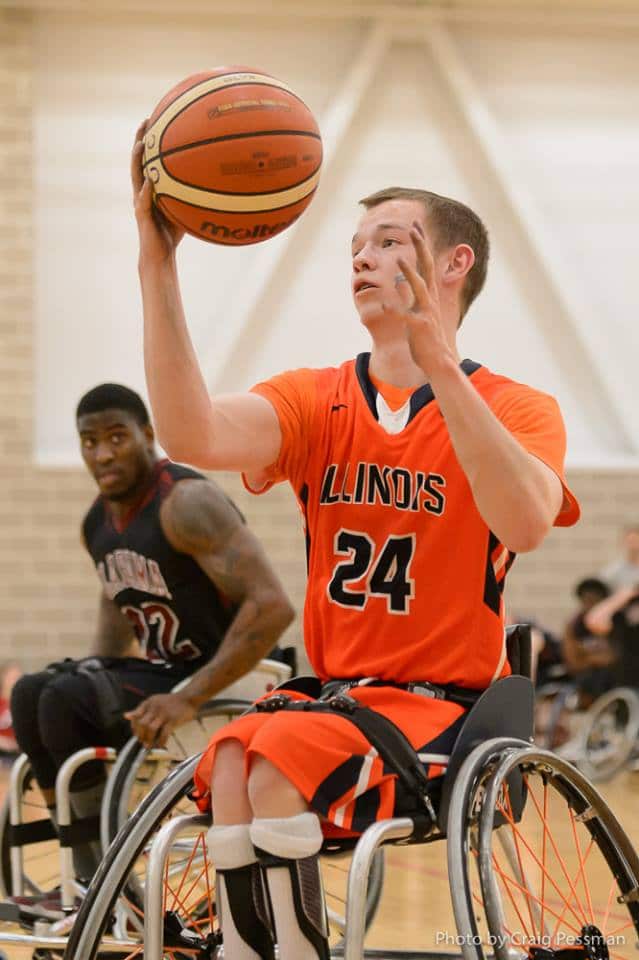 After his freshman year of college, Spencer served as a full-time missionary for two years. Later, he came back to school and began his sophomore year. He works hard to maintain his grades and his high GPA. However, he also makes time for a leadership position at his local church group on campus. Plus, he's a proud member of the University of Illinois men's wheelchair basketball team.
What's Ahead for Spencer
This fall, Spencer is in his junior year of college at the University of Illinois. He's pursuing a degree in Integrative Biology. We're sure no matter what field Spencer chooses, he'll change lives. We wish him all the best as he continues to work on his goals.
180 Medical is honored to offer an annual scholarship program to help those with spinal cord injuries, spina bifida, transverse myelitis, ostomies (ileostomy, urostomy, and/or colostomy), and/or a neurogenic bladder.
We know paying for college isn't easy these days, and we also understand that there can often be extra financial difficulties for aspiring students who live with these conditions. That's why we created this program. To learn more about our annual College Scholarship, visit our Scholarship page.