At 180 Medical, we're always inspired by the incredible stories and achievements of our customers. Today, we'd like to share the journey of Erik, a handcycle athlete who recently participated in the 2023 Boston Marathon. From his introduction to adaptive sports to his impressive handcyling marathon accomplishments, Erik is one awesome and inspiring hand cyclist and sportsman.
Erik's Journey with Adaptive Sports
Erik first became involved with adaptive sports shortly after completing rehabilitation therapy for his spinal cord injury.
He says, "I was always involved with some kind of sports growing up. I was aware of the wheelchair division in the Boston Marathon while I was growing up in New England. I even remember seeing part of the 2000 race while I was still in the hospital after my injury."
Before his spinal cord injury, Erik was into mountain biking and snowboarding. "After my injury, I jumped into adaptive skiing before switching to handcycling," he says. "After I experienced a pressure sore in 2019, I started handcycling more seriously. The sore made it tough for a few years. Eventually, I was able to get a recumbent handcycle that better distributes body weight. It's faster and more comfortable too."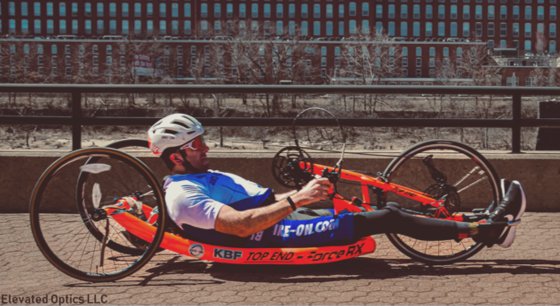 Handcycling in the Boston Marathon
Erik threw himself into handcycling and training as his passion for the sport continued to develop. "I qualified in Burlington, VT, last year after spending all of last summer training for a 100-mile ride. Over the winter, I started using the online cycling platform Zwift with a trainer in my living room. Participating in the 2023 Boston Marathon was my first time riding outside since October!"
Despite some rain on race day, Erik completed the marathon in 1 hour, 30 minutes, and 34 seconds, finishing 10th in the men's handcycle race. That's a huge accomplishment, and we're so proud of him!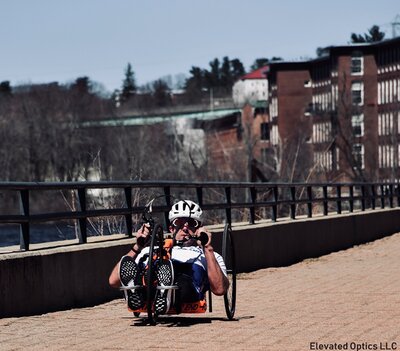 Overcoming the Challenge of UTIs with 180 Medical's Support
During his journey with adaptive sports, Erik faced a recurring challenge – urinary tract infections (UTIs). UTIs can be especially frustrating for catheter users with spinal cord injuries.
With the help of closed system catheters, Erik has managed to reduce his risk of infection and improve his quality of life. Erik credits 180 Medical with providing the right products and support for his needs.
"180 Medical has been great to work with over the years," he said. "They sent me samples when new catheters came to the market, and I've found what works best for me."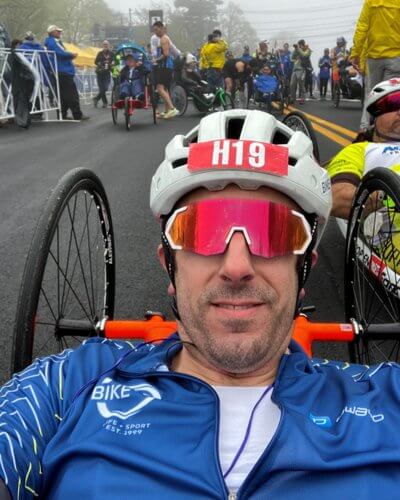 What's Next for Erik?
In addition to his continued participation in adaptive sports, Erik now works part-time for Bike-on.com, an online retailer of handcycles and other adaptive sports equipment. He's dedicated to helping others discover the joys of adaptive sports and getting more people on bikes.
Are you curious about getting started with adaptive sports? Erik has some helpful advice. "No matter what you like to do, there is an adaptive version of it! Many universities and rehabilitation hospitals have adaptive sports programs. Reach out to one near you and get out there!"
Erik has a busy schedule ahead with plans to climb Mt. Washington (the highest point in the northeast United States) in July. Also, he hopes to participate in the US Paracycling National Championships in August.
We're incredibly proud of Erik's accomplishments and his unwavering dedication to helping others get involved with adaptive sports. We wish him the best of luck in his upcoming events and look forward to following his journey.