Every year since our founder, Todd Brown, instated our annual scholarship program, we've heard so many amazing stories from talented and determined students of all ages who are ready to achieve their dreams through higher education and take on the world! Grant Rustin, one of our 2017 scholarship recipients, isn't letting his spinal cord injury slow him down. Meet this inspiring recipient in today's post!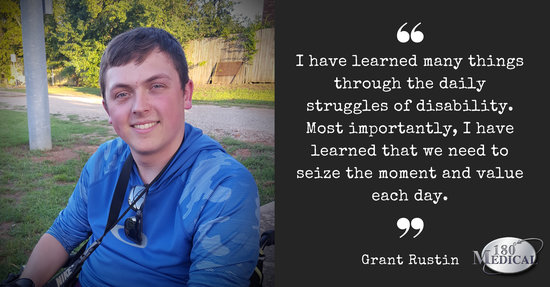 Grant Rustin Is Achieving Goals Despite Challenges
When Grant was injured 4 years ago at 15, his life could've taken an entirely different direction if he'd given up. However, he wasn't about to let his spinal cord injury get the better of him.
Grant worked hard to make it through rehabilitation therapy in just 3 months, despite being a C-6/7/8 quadriplegic. He came home from rehab at the end of the summer and went right back to school in September.
Grant was determined to continue to pursue his education, no matter what struggles he might face.
He also attended every basketball game and made sure to cheer his teammates on with a positive spirit.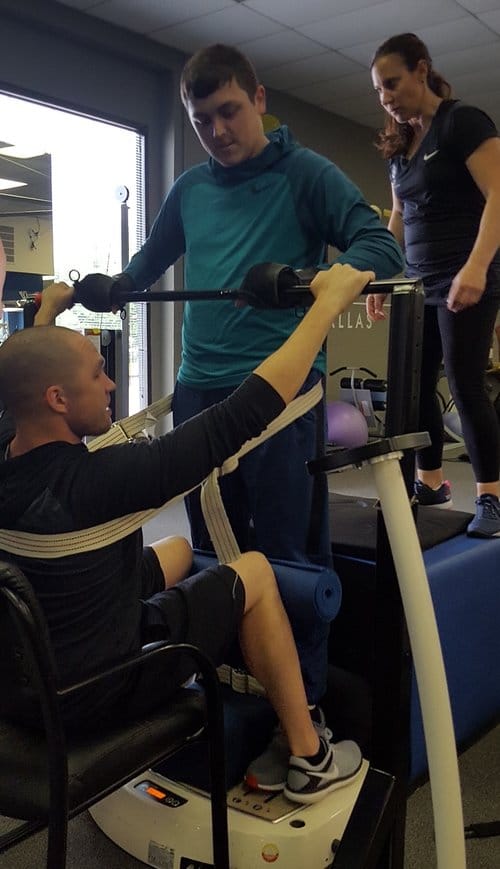 During his time in high school, he received the Booster Club Senior Athlete of the Year award. He also received the Academic Excellence Award from Southeastern Oklahoma State University for his outstanding GPA and his ACT score.
Gaining Ground
Grant plans to major in Business while continuing his physical and occupational therapy. Other goals include writing a book about his life experiences.
In his spare time, Grant stays busy running his personal YouTube channel. He recently got his driver's license and an adaptive vehicle. He stays active in his local church and attends monthly meetings for business owners and entrepreneurs.
Grant demonstrates true willpower and determination every day. He's working hard to achieve his dreams and better himself.
We here at 180 Medical wish him all the best in his future endeavors!
About the 180 Medical Scholarship
A college education can be hard to afford these days for students with spinal cord injuries. That's why 180 Medical established a scholarship program to help students who are determined to achieve their goals, despite their condition.
Find more info at www.180medical.com/scholarships.