Have you ever dealt with a pesky urinary tract infection (UTI)? Many of us at one point or another in our lives have had a UTI. However, people who use catheters may be at a higher risk for catheter-associated urinary tract infections, also known as CAUTIs, and it's important to know how to prevent these infections.
For example, 180 Medical's founder, Todd Brown, dealt with frequent CAUTIs after his spinal cord injury. He followed advice to wash and reuse his intermittent catheters, which led to him feeling rundown all the time as his immune system battled the infections. Fortunately, he met some friends who introduced him to sterile use (using a catheter once and then disposing of it properly). Also, they let him know about advanced catheter products like closed system catheters. As his health improved, he no longer experienced recurrent CAUTIs.
Find out more about CAUTIs and how you, too, may be able to help reduce your risk of UTIs.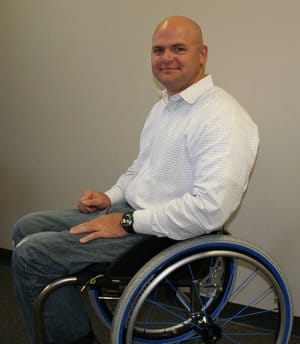 What are CAUTIs?
Catheter-associated urinary tract infections (CAUTIs) are urinary tract infections that may be caused or aggravated by the use of urethral catheters.
CAUTIs are the most common type of nosocomial infections in both hospitals and nursing homes. This is because hospitals and nursing homes often use Foley catheters (indwelling urethral catheters) for their patients.
While both catheter types drain the bladder through the urethra, there are some key differences. Intermittent catheters are sterile tubes that are inserted regularly to drain urine, then removed and thrown away. Foley catheters are inserted similarly but held in place by an inflatable balloon for long periods of time. Because Foley catheters stay in place, bacteria easily multiply and spread, which can also cause bladder infections or even kidney infections if left untreated. In other words, Foley catheters, also known as indwelling urethral catheters, are a risk factor for developing a CAUTI.
However, reusing intermittent catheters can create a risk as well.
Urinary tract infections can create all kinds of issues, including fever, burning sensations, bloody urine, and pain. It's important to seek medical attention as soon as you experience symptoms like this.
Top 3 Tips to Prevent CAUTIs
Of course, the optimal option would be to never have a CAUTI in the first place, which is why we want to help by providing some preventative tips all catheter-users can take.
1. Don't reuse catheters.
The most important thing to know about how to prevent CAUTIs is to never reuse your catheters. Many studies demonstrate a correlation between reusing catheters and UTIs. Cleaning will not entirely sterilize the catheter, even after only one use.
Additionally, if you've been using a Foley catheter to manage your urinary incontinence or bladder retention, it may be worth talking to your doctor about your options to switch to intermittent catheters. Even people with limited hand and finger dexterity can manage to self-cath, so you may check to see if this option could be right for you.
2. Learn to self-catheterize properly.
Even if you're using a sterile catheter each time and disposing of it, you may be putting yourself at risk if you're not sure how to safely self-cath.
There are many ways you may be opening yourself up to frequent infections, including mishandling catheter supplies or something as simple as not using enough lubricating jelly.
At 180 Medical, we want you to avoid infections from unhygienic catheterization techniques or improper use of supplies. That's why we provide helpful instructional materials that we can send with your first order, like our How to Catheterize DVD and Booklets. In addition, we also provide instructions for you at www.howtocath.com. You can find instructions for all catheter types for men, women, and children.
3. Try advanced catheter products like a closed system catheter.
Some people find that using hydrophilic catheters or closed system catheters helps prevent CAUTIs.
Closed system catheters are known as all-in-one catheters. They have an attached collection bag as well as a soft introducer tip to allow the catheter to bypass the bacteria concentrated near the front of the urethra. Plus, you never have to touch the catheter tube itself, which may reduce the risk of infection from contamination.
Some brands of closed system catheters also include helpful accessories and insertion supplies, such as gloves, underpads, and disinfecting wipes.
Hydrophilic catheters are also a great no-touch catheter option. The water-activated coating becomes very slippery and fully lubricated, thus making catheterization smooth and comfortable. This ultimately means less friction and irritation in the urethra, which may help reduce the risk of CAUTIs. Most brands of hydrophilic catheters also provide a gripping sleeve of some kind to keep your hands off the catheter as well.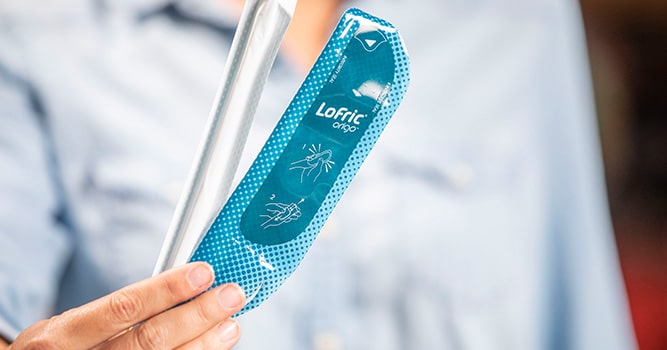 You can find out more details with our helpful blog post about no-touch catheters.
180 Medical is Ready to Help You
Ultimately, the best weapon in the fight against infections is knowledge. For medical advice, we recommend visiting with your doctor or another prescribing medical professional.
If you need help in finding insurance-covered catheters, look no further than 180 Medical. With discreet packaging, fast shipping, and a team of caring experts, we can provide the catheter supplies you need with unmatched customer service.