180 Medical founder Todd Brown created our annual scholarship program in 2012 as a way to give back and help students dealing with challenges due to their specific medical conditions. Since then, we've awarded over 60 scholarships to inspiring college students across the United States. Also, we carry on an annual tradition of spotlighting each recipient and their story on our blog. Today, we'd love to meet Linden, one of 180 Medical's inspiring young spinal cord injury scholarship recipients in 2021.
Meet Linden, 2021 Spinal Cord Injury Scholarship Recipient
"On May 4th, 2015," Linden wrote in her essay, "my life changed." She woke up to find herself completely paralyzed from the waist down at T12-L1.
For months, while Linden's health worsened, doctors couldn't figure out what had happened to her. "No one could diagnose me," Linden said. However, she experienced all the symptoms and complications of a typical spinal cord injury. She dealt with common issues like neurogenic bladder as well as tremors (spasticity) in her legs. On top of that, she dealt with chronic UTIs.
"My life was in shambles," Linden said. "Doctors dismissed me, saying I was attention-seeking, I was converting my stress into physical symptoms, I didn't deserve their time. I grew up wanting to be a doctor above all else but the belittlement from doctors wounded me deeply."
At a time when she needed help and support the most, Linden felt lost and hopeless.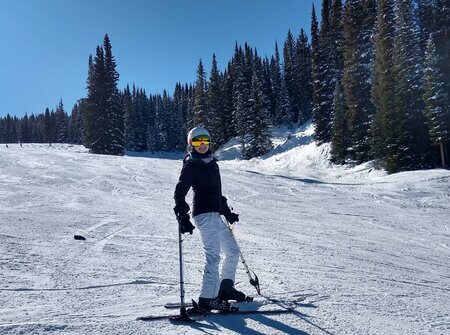 Getting Support and a Diagnosis
Finally, Linden found doctors and a healthcare team that believed her symptoms were real and were determined to get to the bottom of the situation. "They supported me when I was in pain, encouraged me when I wanted to give up, and truly cared."
As part of her treatment, she traveled to the Shepherd Center in Georgia, one of the top rehabilitation hospitals in America for people with spinal cord injuries and other central nervous system disorders. There, she spent four months working hard on her physical therapy several hours a day.
By chance or fate, a leading research doctor took notice of Linden while she was in therapy. They saw "that I had the exact symptoms of a disease that they were researching." After months of unexplainable paralysis, Linden finally had an answer. She had an incomplete spinal cord injury due to her immune system attacking her spinal cord at a microscopic level.
"I wept with relief that I finally had an answer," Linden said. Although she'd wanted to give up many times before, she didn't. Now, she could return home "victorious, having recovered enough function to use my wheelchair only part-time."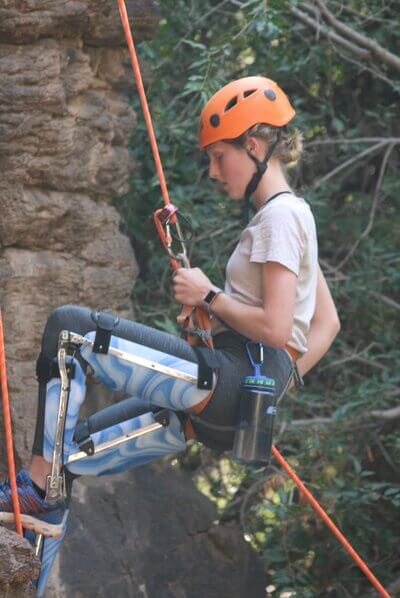 What's In the Future for Linden?
Thanks to Linden's determination, hours of therapy, and caring healthcare professionals who sought to help her, Linden made it through her grueling experience with a new outlook on life.
Plus, she says that experience made her more mature and more sure of her career choice to become a doctor. "I finally felt safe to thrive and began thinking of how I could give back," she said.
After graduating high school with a 4.2 GPA, she took a gap year to intern at a physical therapy clinic. "Successfully treating hurting people is the most satisfied I have ever felt," said Linden.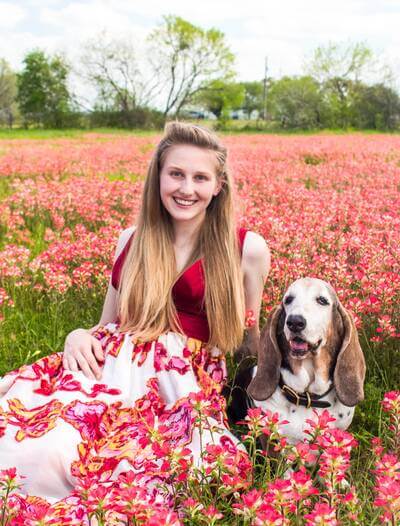 Today, she is continuing on her new life path toward a career as a doctor in her sophomore year of undergrad school at Texas Lutheran University. We wish Linden all the best, and we're sure she will use her experience to help others in need of support and care.
Given the chance today, I would not change any of what I've experienced. I know that I want to use my life to heal, understand, and empower those who have experienced significant injury in their lives.
About the 180 Medical Scholarship Program
While we're not currently accepting applications yet, the annual scholarship opportunities at 180 Medical will be available again for 2022.
This annual scholarship program opportunity is open to eligible college students with one or more of the following medical conditions.
Spina bifida
Transverse myelitis
Spinal cord injury
Neurogenic bladder
Ostomy (colostomy, urostomy, and/or ileostomy)
Learn more and apply online from January 1st to June 1st at www.180medical.com/scholarships.