It's nearly time for our scholarship judging committee to start on the new batch of inspiring students' applications for 2021. As we look ahead and wonder who will receive one of our seven 2021 scholarship awards, we'd love to introduce Matthew, a 2020 180 Medical spina bifida scholarship recipient.
Meet Matthew, 2020 Spina Bifida Scholarship Recipient
Matthew was born with spina bifida. Because his condition affects his lower body, he's faced a lot of challenges. "I require a brace on my left leg to be ambulatory," he says. "If needed, I also use a wheelchair for long distances."
However, Matthew says that living with spina bifida has also opened a lot of doors and given him unique life experiences.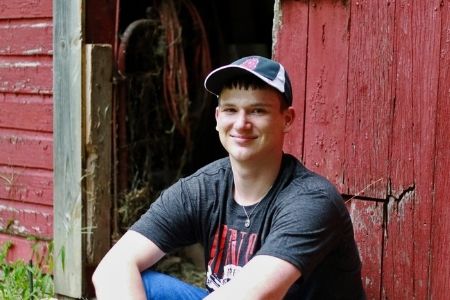 Early in life, Matthew preferred books over getting active and tended to stay indoors. However, he says "that all changed when I met Mike Boone with Adaptive Sports Iowa."
Mike introduced the idea of participating in adaptive sports, which are sports for people with physical disabilities. Adaptive sports can be anything from competitive sports such as wheelchair rugby or wheelchair softball to more recreational activities like adaptive surfing and skiing.
Adaptive Sports Changed Matthew's Life
At first, Matthew started with track and field activities, including wheelchair pushes and shot put. He took to physical activity like a duck to water. Some of his accomplishments so far include a three-time shot put championship streak, multiple athletic letters, and a two-time 400-meter championship.
After that, he decided he was ready to try out a sport with a team rather than compete individually. One day, at a local wheelchair basketball tournament, he met Junior Wheelchair Basketball Coach Mike Kult, who coached the Nebraska Red Dawgs. "After meeting with him, I started to play wheelchair basketball at the junior level." However, that came with a few stipulations. He needed to keep practicing to improve at the sport. plus, he needed to work hard on his grades at school.
Sure enough, five years later, the Nebraska Red Dawgs finished top 10 in the nation for not just one but four out of five seasons. Matthew not only began receiving many academic and athletic awards, but he also became co-team captain.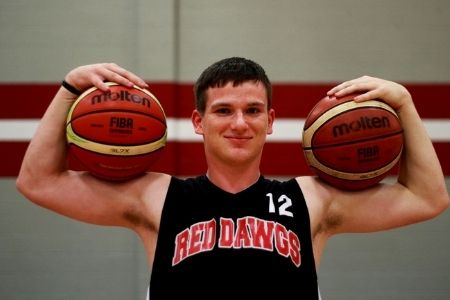 Matthew's Future in Athletics
Because of Matthew's experience with adaptive sports, the trajectory of his life changed for the better. "Using wheelchair basketball as an incentive, I worked my way to a 3.5 GPA and earned a spot on the University of Nebraska Omaha's Wheelchair Basketball team."
As he continues working hard on his Bachelor's degree, he is planning to become an Athletic Trainer. He hopes to eventually use his career to touch lives just as some of his mentors positively impacted his own life.
We're so proud to be a part of Matthew's story through our scholarship program. We know he'll go on to make a difference in other's lives by sharing the positive power of adaptive sports.
While playing wheelchair basketball, I will be studying to become an Athletic Trainer with hopes of working in a clinic or high school setting.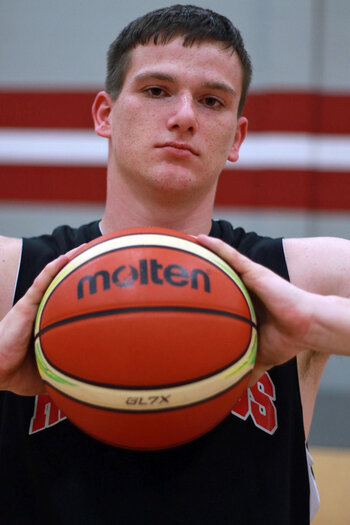 More Information About the 180 Medical Scholarship Program
The deadline to apply for the 180 Medical College Scholarship Program for the fall semester of 2021 was June 1st.
However, we encourage you to apply in 2022. The new application period will begin on January 1st and go through June 1st. This is an annual scholarship opportunity for eligible college students with one of the following medical conditions.
Spina bifida
Transverse myelitis
Spinal cord injury
Neurogenic bladder
Ostomy (colostomy, urostomy, and/or ileostomy)
You can find out more at www.180medical.com/scholarships.