Insurance Coverage for Incontinence Supplies
---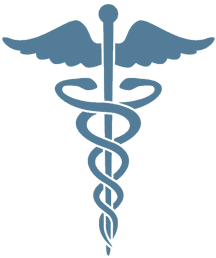 Are incontinence supplies covered by Medicaid? What type of incontinence supplies will my insurance reimburse for? Does my insurance cover incontinence supplies? Does Medicare cover diapers or underpads?
It's common to have questions like this. After all, you want to make sure you're using your insurance benefits to the fullest.
The good news is that many plans do cover incontinence supplies. Find out more with our handy insurance guide below. Plus, we provide some helpful alternate options for getting your supplies when your insurance doesn't cover the products you need.
Medicaid Coverage for Incontinence Supplies
Medicaid is a state-run insurance option for low-income adults, children, senior citizens, and people living with disabilities. Each Medicaid program may have different requirements and benefits for incontinence supplies from state to state.
Additionally, because Medicaid programs are funded in part by the federal government, they will follow certain federal guidelines including requirements regarding income limits.
180 Medical can supply incontinence products to covered individuals through Florida Medicaid and Georgia Medicaid waiver programs.
Want more information? Check out our pages for Medicaid of Florida & Medicaid of Georgia. Also, you can reach out to our specialists. We can help you understand your Medicaid waiver program benefits as well as which types and amounts of supplies will be covered.
Does Medicaid reimburse for incontinence supplies?
While some state Medicaid plans will cover incontinence products, such as adult diapers, children's diapers, and underpads, other state Medicaids may not. All 50 states have different guidelines, benefit levels, and requirements. In other words, it's difficult to give a definite answer without verifying your Medicaid plan.
Contact 180 Medical to learn more about what types of supplies your Florida Medicaid or Georgia Medicaid waiver program will cover.
Medicare Coverage for Incontinence Supplies
Medicare is a health insurance program provided through the United States federal government by the Centers for Medicare and Medicaid Services (CMS). They cover millions of people who qualify for coverage every year.
In order to qualify for Medicare, you must be an American citizen or a permanent legal resident who is 65 years or older or under 65 and living with a disability or receiving Social Security benefits.
Medicare has 4 parts of insurance coverage:
Hospital insurance coverage under Medicare Part A
Medical insurance coverage under Medicare Part B
Medicare Advantage plan options, known as Medicare Part C
Prescription drug coverage under Medicare Part D
Does Medicare cover adult diapers and/or other incontinence supplies?
No. While Medicare covers intermittent catheters and ostomy supplies, they typically do not cover incontinence supplies. For example, non-covered items include diapers, mattress-protecting underpads, and bladder control pads or liners.
However, you may have options through a private insurance company's Medicare Advantage plan.
Private Insurance Coverage for Incontinence Supplies
A private insurance plan is any health insurance coverage option that is not based on state or federal government assistance, such as Medicaid or Medicare.
Some popular private insurance companies you may have heard of or know may include Blue Cross Blue Shield, Aetna, Cigna, and United Healthcare, just to name a few.
Private insurance policies are there to help you when you need medical services and supplies, including prescription drugs, durable or disposable medical equipment (DME), and hospital stays.
Do private insurance plans reimburse for incontinence supplies?
Private insurance plans vary from company to company in terms of coverage, limits, and deductibles.
While many private insurance plans will reimburse for incontinence products, others may not. Some may cover them but have a specific limit as to how many are allowed per every 30 days.
Purchasing Incontinence Supplies Out-of-Pocket
Can I buy my incontinence supplies out of pocket?
If your insurance plan doesn't cover incontinence supplies, you may wonder, "Can I just buy my incontinence products myself?" Yes, you definitely have options to buy your own supplies independent of your insurance coverage. Sometimes, it makes the most financial sense to cover the cost of your incontinence products without using insurance benefits.
Because 180 Medical is an insurance-based provider, it may make more financial sense to purchase your supplies directly from a supplier that can offer you cash-based low costs. In cases like these, we're glad to offer you a solution through one of our trusted partners at Personally Delivered.
Personally Delivered offers a wide array of medical supplies, including incontinence products, skincare supplies, food and nutritional products, catheters, ostomy supplies, and more. You can purchase these supplies with your own money (a credit or debit card) rather than trying to file through insurance.
You have more opportunities to save by choosing Personally Delivered when your insurance does not cover your incontinence supplies, including lower prices and their Triple Protection PLUS Program, which automatically credits you 3% on all your annual purchases.
Find out more at Personally Delivered.
More Info About Insurance and Incontinence Supplies
Have more questions about getting incontinence supplies through your Medicaid waiver program in Florida or Georgia? 180 Medical is more than happy to help you.
Contact us today to learn more.