Georgia Medicaid Coverage for Incontinence Supplies
---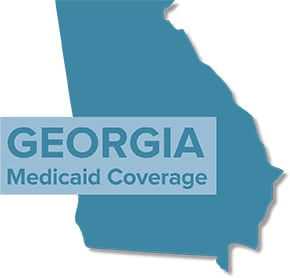 If you have insurance coverage through Medicaid of Georgia, you may be wondering how your incontinence supplies will be covered.
Find out the details with our handy insurance guide.
Can I Get Incontinence Supplies Through Georgia Medicaid?
Based on the current Peach State Health Plan (PSHP) of Georgia guidelines, a prescribing physician, physician assistant, or nurse practitioner must demonstrate the medical necessity of your supplies. Sometimes, a prescription and a signed letter of medical necessity will be enough.
Additionally, Georgia Medicaid will pre-authorize coverage for up to 12 months at a time unless otherwise stated by the treating physician, and they will likely require updated notation from your doctor each time.
You may be able to receive your incontinence supplies through 180 Medical if you are on a waiver program through Georgia Medicaid.
Which Incontinence Supplies Does Georgia Medicaid Cover?
Any products covered by Georgia Medicaid must be a medical necessity to help manage your medical condition that results in bowel or bladder incontinence. This includes incontinence supplies such as adult diapers, protective pull-on underwear, baby diapers, incontinence pads, underpads, and more.
For example, incontinence supply coverage for children and adolescents may be based on necessity due to conditions such as:
Neurogenic bladder or bowel from  spina bifida
Spinal cord injury
Cerebral palsy
Autism
IBD (Crohn's disease, ulcerative colitis, etc.)
Incontinence products for those 21 years of age and older may not be covered. However, you may have alternate options based on your individual incontinence diagnosis. For instance, overflow incontinence may be treated by intermittent catheterization, which could be covered by your Georgia Medicaid plan.
Ready to Get Your First Incontinence Supply Order?
180 Medical specializes in incontinence supplies, intermittent catheters, and ostomy products. For more information about how to get incontinence supplies through your Medicaid plan, contact our specialists during business hours.
We're glad to help you obtain anything that your Georgia Medicaid waiver plan may require in order to cover the incontinence products you need.