North Carolina Medicaid Coverage for Catheter Supplies
---
Affording intermittent catheter supplies doesn't have to be a struggle. If North Carolina Medicaid is your insurance plan, your catheters may be covered.
Find out more about your options for getting your catheters through Medicaid of North Carolina at 180 Medical.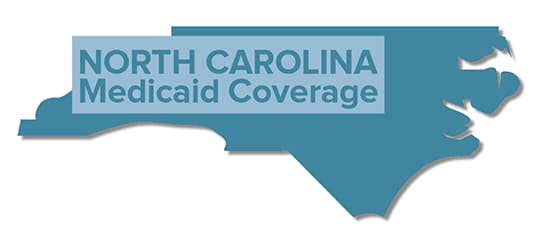 Does North Carolina Medicaid Cover Catheters?
Yes, North Carolina Medicaid offers catheter coverage as one of its many benefits for its Medicaid enrollees.
However, in order to cover your catheter supplies, they must be a medical necessity. Your prescribing healthcare practitioner may need to fill out a prescription for the number of catheter supplies you'll need for sterile intermittent catheterization per month.
In addition to a valid prescription, North Carolina Medicaid requires an LMN, which is a Letter of Medical Necessity.
If that sounds complicated, don't worry. Our Documentation Specialists will go right to work on verifying your insurance plan. Plus, we'll swiftly coordinate with your doctor's office to get any required documentation. Our goal is to make sure you receive the right catheter supplies for your needs to your door as soon as possible.

How Many Catheters Can I Receive Through North Carolina Medicaid?
North Carolina Medicaid will cover up to 200 catheters per month, depending on how many are medically necessary. Your doctor or another qualified prescribing healthcare professional who has diagnosed your need for catheter supplies will be the one to consult about how many you need per month.
You may be eligible to receive straight catheter, coudé catheters, hydrophilic catheters, or closed system catheters. However, this depends entirely on your needs. We can provide catheters from a wide range of all major catheter brands and manufacturers.
Where Can I Get My Catheter Supplies Through Medicaid of North Carolina?
All you have to do is reach out to 180 Medical online or give us a call. We're in-network with Medicaid of North Carolina, among many hundreds of other insurance plans. We'll gladly handle getting any additional documentation or authorization they may require. 180 Medical is a trusted supplier for many people living with incontinence, and we can supply many of your needs.
Our Catheter Specialists will listen to your needs with compassion and care while answering any questions you may have about our products or your orders. Also, we gladly go the extra mile to follow up and make sure you're fully satisfied with your catheter order.