Illinois Medicaid Coverage for Catheter Supplies
---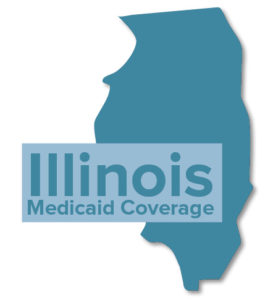 Are you wondering how to get your catheters covered by your Illinois Medicaid plan? 180 Medical can help. We specialize in catheters and ostomy supplies. Plus, we're in-network with Illinois Medicaid!
Find out more about how Illinois Medicaid covers catheters and how you can get your catheter supplies from a reliable, highly-reviewed catheter company.
Does Illinois Medicaid Cover Catheters?
If you are enrolled in Illinois Medicaid, you may be eligible to receive intermittent catheters.
Remember, catheters are a prescription-only item. You'll need to see your doctor, urologist, or another qualified prescribing healthcare professional in order to receive a prescription for catheters. Also, your healthcare practitioner can diagnose the issue and ensure intermittent catheterization is the appropriate bladder management program for you.
In addition, Illinois Medicaid may require Prior Authorization and additional medical progress notes.
If that sounds overwhelming, don't worry. 180 Medical is here for you every step of the way. We'll handle getting any documentation from your doctor that your insurance may require in order to cover your catheters. Plus, we provide samples so you can figure out which catheter from our wide variety of catheter supplies works best for your unique needs and preferences.

How Many Catheters Can I Get Through Illinois Medicaid?
After approval, you may be eligible to receive up to 200 catheters per month through Illinois Medicaid, depending upon your individual needs and your prescription.
Illinois Medicaid covers the following types of urinary catheters:
straight uncoated intermittent catheters (A4351)
uncoated coudé catheters (A4352)
hydrophilic coated catheters (A4351H and A4352H)
closed system catheters (A4353)
180 Medical has one of the widest varieties of brands and types of catheter supplies.
Confused about your insurance coverage for catheters with Illinois Medicaid? Ready to try out some catheter samples and see what will work best for you? Reach out to us. Our friendly specialists are ready to help you through the whole process and get you the catheters you need.
Ready to Get Your Catheter Supplies Through Illinois Medicaid?
180 Medical's trained Catheter Specialists will be happy to help you get started. We're proudly in-network with all 50 state Medicaid plans so we can provide our customers with their catheter supplies at little to no cost.
As a company founded by a person with a spinal cord injury, we deeply understand how important your medical supplies are to your life. That's why we work hard to offer the best customer service possible. We offer free shipping and free samples. Get started by contacting us during business hours!