Massachusetts Medicaid (MassHealth) Coverage for Catheters
---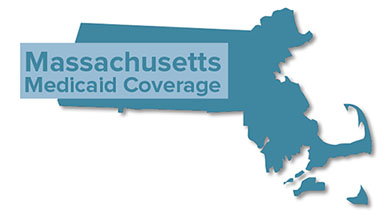 If you have Massachusetts Medicaid (also known as MassHealth), you may be looking for a supplier to provide your catheters. 180 Medical is ready to help you find the products that can turn your quality of life around.
Find out all you need to know about Massachusetts Medicaid guidelines for coverage of catheter supplies.
Does Massachusetts Medicaid (MassHealth) Cover Catheters?
If you're a MassHealth enrollee, they will likely cover your catheters. Keep in mind that you will need a valid prescription for your catheter supplies first, however. Also, they may require supplementary doctor's notes.
Be sure to visit your doctor, urologist, or another qualified healthcare professional to get a diagnosis and a prescribed catheterization schedule. 180 Medical's specialists can walk you through the process of getting your catheters through Massachusetts Medicaid. Plus, we offer free samples so you can figure out which catheters will work best for your unique needs and preferences.

How Many Catheters Can I Get Through Massachusetts Medicaid?
If you have Medicaid of Massachusetts, you may be eligible to receive up to 250 sterile catheters per month. This includes all catheter types, such as straight intermittent catheters, coudé catheters, hydrophilic catheters, and closed system catheters.
However, the amount you can receive per month will depend on your doctor's prescription. For instance, if you need to self-catheterize twice a day, you would only be eligible to receive up to 60 catheters per month.
Does your catheter coverage feel confusing? Give us a call! Our specialists make the whole process of getting your catheter supplies so easy and stress-free.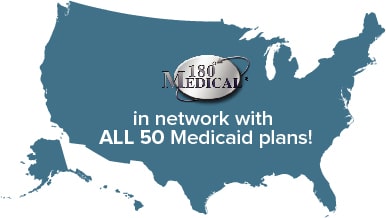 How Do I Get My First Order of Catheter Supplies?
Ready to get started? 180 Medical's Catheter Specialists are here to help you every step of the way. After verifying your coverage, we can also handle obtaining any documentation your Massachusetts Medicaid plan requires, such as a prescription and any supporting doctor's notes.
Next, we can talk about your product needs. Together, we'll custom-tailor an order of catheter supplies that fit your needs!
Contact us during business hours to experience the renowned, compassionate service that our customers highly review.