New York Medicaid Coverage for Catheters
---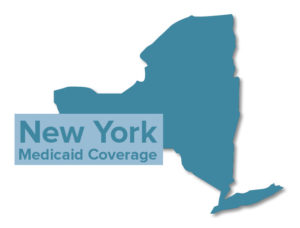 If you have New York Medicaid, you might be wondering if your insurance coverage will take care of some or all of the cost of your catheters. 180 Medical has some answers for you regarding New York Medicaid catheters coverage.
As one of the leading American catheter companies, we really know our products inside and out. We are also well-versed in all types of insurance coverage for catheters.
Learn more about how New York Medicaid covers catheters.
Does New York Medicaid Cover Catheter Supplies?
Yes, New York Medicaid may cover certain catheter supplies. The most recent New York Medicaid guidelines indicate that they will cover urinary catheter supplies when medically necessary. In other words, you will need a prescription to quality for catheter coverage on your New York Medicaid plan.
Types of Catheters Covered by New York Medicaid
The current allowable amount covered may cover up to 250 straight catheters (A4351) or coudé tip catheters (A4352). New York Medicaid's intermittent catheter coverage may also pay for up to 90 closed system catheters or catheter kits (A4353) per month.
However, in order to receive your catheters at 180 Medical, you must also have Medicare coverage. Your New York Medicaid plan would then work as a Medicare supplement to your Medicare coverage.
New York Medicaid may also include Foley (indwelling catheters) and external (condom) catheters. Each type serves different medical needs, which your healthcare professional can determine.
Do I Need a Prescription to Get Catheters Through New York Medicaid?
Yes, New York Medicaid requires a written prescription, which is also known as a Plan of Care (POC).
180 Medical makes it easy to get your catheter supplies. We'll be glad to work with your urologist or other prescribing healthcare professional to get any documentation or authorization that your Medicaid of New York and Medicare plan may require.


How to Get Your Catheters Delivered to Your Home
At 180 Medical, we have a staff of highly-trained specialists who can help find the catheter supplies that can best fit your needs. Plus, our product experts can answer any questions you have about the wide range of catheter types that are available.
180 Medical is in-network with Medicaid plans as well as Medicare and private insurance plans. Plus, we offer free samples and free shipping. Learn more by contacting us during business hours!