Colorado Medicaid Coverage for Catheter Supplies
---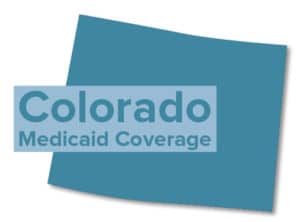 Do you have Medicaid of Colorado, also known as Health First Colorado? Are you looking for a reliable medical supply provider to get your catheter supplies?
Good news! 180 Medical is in-network with Colorado Medicaid. Plus, we've specialized in providing catheter supplies to people all across the country for two decades, so we truly know our products inside and out.
If you're ready to get your catheters through your Health First Colorado Medicaid plan and try out some free catheter samples, contact 180 Medical now. We're ready to turn your life around with top-quality products and the best customer service around.
Does Colorado Medicaid Cover Catheter Supplies?
Yes, Colorado Medicaid does cover catheter supplies, including most catheter types, including straight catheters, coudé catheters, hydrophilic catheters, and pre-lubricated catheters. However, in order for Health First Colorado to reimburse, you need to have a valid prescription.
Also, if you want to get a catheter with kits of insertion supplies, Health First Colorado may require a process of prior authorization before they will cover.
Do I Need a Prescription to Get Catheters Through CO Medicaid?
Yes! Catheters are prescription-only medical supplies. Also, Colorado Medicaid does require a valid prescription in order to reimburse. So if you haven't already, schedule a visit with your doctor or another prescribing practitioner to discuss your symptoms. You can then get a proper diagnosis and prescription.
Also, Colorado Medicaid will only cover if the prescribing physician is a Colorado Medicaid provider. You can search by your physician's last name on Health First Colorado's website to find out if they are a CO Medicaid provider.

How Many Catheters Will Colorado Medicaid Cover?
So, you may be wondering, "how many catheters can I get through Colorado Medicaid?" Health First Colorado Medicaid will cover up to 120 catheters per month.
If you're receiving uncoated straight catheters (A4351) or uncoated coudé catheters (A4352), Health First Colorado will also cover up to 120 individual packets of sterile lubrication.
However, keep in mind that they will only cover as many as your doctor prescribes as medically necessary.
For example, if your prescribing physician says you need to catheterize twice a day, you will only need 60 sterile catheters per month. Therefore, in that case, Colorado Medicaid would only cover 60 catheters per monthly order.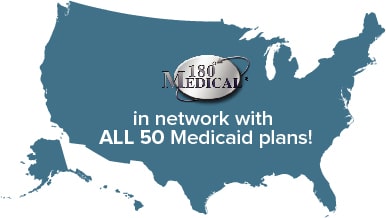 How Do I Get My First Order of Catheters?
Ready to get started? 180 Medical is here to help make the process of getting your catheters easier on you, and we'll be here for you every step of the way.
After verifying your CO Medicaid coverage, we can also handle obtaining any documentation your Medicaid plan requires, such as a prescription, supporting doctor's notes, or pre-authorization.
Then, our friendly Product Specialists will listen to your needs and preferences, and we can also go over any questions or concerns you have about using catheters. Next, together, we'll custom-tailor an order of catheter supplies that fit your needs and will be covered by your Health First Colorado Medicaid plan.
Reach out to us today. We're ready to provide you with the unmatched quality of service and care that our customers highly review.