Oklahoma Medicaid Coverage for Catheters
---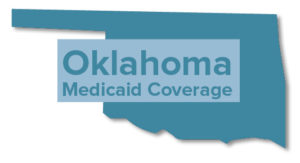 Do you have Oklahoma Medicaid (also known as SoonerCare)? If you or a covered loved one is living with urinary or fecal incontinence, you might be wondering if your SoonerCare plan covers incontinence supplies.
180 Medical, a top medical supply company founded right here in Oklahoma, specializes in providing incontinence supplies, intermittent catheters, and ostomy products to customers nationwide. Our goal is to offer compassionate, knowledgeable service with reliable shipments and top-quality product options. In addition, we're in-network with all 50 state Medicaids, including Oklahoma Medicaid, as well as Medicare and hundreds of private insurance plans.
Does Oklahoma Medicaid Pay for Catheters?
Yes, Oklahoma Medicaid (SoonerCare) covers catheter supplies, which may include straight uncoated catheters, coudé tip catheters, hydrophilic catheters, and/or closed system catheter kits.
Do I Need a Prescription to Get My Catheter Supplies Covered by Oklahoma Medicaid?
Yes. Catheters are a prescription-only type of medical supply. You will need to see your prescribing doctor and let them know about your needs. If a qualified healthcare professional determines you need to use catheters, they will write a prescription.
This prescription will also let you know how many times per day you should self-catheterize as well as how many catheters per month you should receive.
How Many Catheters Can I Get Through SoonerCare?
Depending on your prescription and individual medical needs, you may be eligible to receive up to 150 intermittent catheters per month. This is enough sterile intermittent catheters to perform clean catheterization 5 times per day.
This may include straight uncoated catheters, coudé tip catheters, hydrophilic catheters, and/or closed system catheter kits, although this depends on your documented medical need and frequency of use.
If you need more than 150 catheters per month, SoonerCare may require a process of prior authorization in order to cover more catheter supplies per month. However, this may only be approved if your prescribing doctor documents that it is medically necessary.

Where to Get Catheter Supplies in Oklahoma
180 Medical's Catheter Product Specialists are ready to help you start receiving the catheters you need through your Oklahoma Medicaid (SoonerCare) plan. Just contact us during business hours with your insurance information. We'll get right to work on verifying your coverage. In addition, our team can handle getting prior authorization and any required documentation from your doctor.
180 Medical offers free catheter samples along with free shipping. Plus, 180 Medical is known for our dedication to providing the best customer service with the best products.