Catheter Insurance Coverage Guide
---
Wondering if or how your health insurance plan covers catheters? Here's our handy guide all about insurance coverage for urinary catheter supplies.
180 Medical is an ACHC-accredited provider. We are contracted and accredited with Medicare and state Medicaid programs. Plus, we accept a wide variety of private insurance plans.
Not sure if your health insurance plan covers catheter supplies? Our insurance experts can verify your plan and walk you through your product options.
Verify Now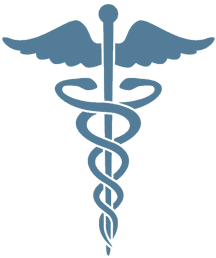 We work quickly to verify your insurance plan's catheter coverage. Plus, we'll find out if there is any extra documentation or authorization to obtain. After that, one of our trained specialists will contact you back directly. Together, we'll discuss what your insurance covers, how many supplies you can receive, and any potential out-of-pocket costs after your insurance plan pays its portion.
With years of experience, 180 Medical understands you're dealing with medical issues that are often stressful. That's why we make it a point to make the process of getting your supplies as easy as possible. For example, we'll handle doing the footwork to obtain any documentation or authorization your insurance requires. In addition, we bill your insurance directly, which eliminates extra bother on your part.
Medicare Insurance Coverage for Catheters
We are a Medicare-accredited provider. Medicare Part B allows up to 200 catheters per month for sterile/single-use. However, the number of catheters you are eligible to receive monthly depends on your doctor's written prescription and treatment plan.
Medicare requires a prescription and related doctor's notes in order to cover catheter supplies. 180 Medical works with your healthcare provider's office to get that documentation. Because integrity is one of our core values, we'll do what it takes to do the right thing and ensure total compliance with Medicare's guidelines.
Medicaid Coverage for Catheters
180 Medical is in-network with most state Medicaid programs. Coverage and allowable amounts on catheters and related supplies vary according to each state's guidelines. Just contact us to find out what your state's plan covers.
No matter what your particular Medicaid plan requires in order to cover catheters, we'll work diligently to obtain documentation and/or authorization for you.
Private Insurance Catheter Coverage
We accept a wide variety of private insurance plans, and that number is growing all the time. Curious if we accept your particular insurance plan? Just give us a call or contact us online. We'll verify your plan's coverage for you, and after that, we'll discuss your catheter supply options with you.
Contact 180 Medical today to find out what your insurance plan covers. You're just a call away from getting top-quality catheter supplies discreetly delivered to your home.