Ostomy Insurance Coverage
---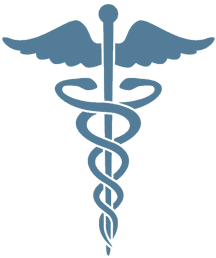 Curious about insurance coverage for ostomy supplies? Here's our handy guide.
180 Medical is an ACHC-accredited provider that is contracted with Medicare, most state Medicaid programs, and a wide variety of private insurance plans.
Our specialists can verify your insurance to determine how your plan will cover your supplies and then discuss this information with you in detail. You'll be informed of any estimated out-of-pocket costs and when your first order is expected to arrive. If your insurance requires any additional authorization or documentation, we will also handle getting this from your doctor's office with no extra hassle or effort on your part.
Not sure if your health insurance plan covers ostomy supplies? Our insurance experts can verify your plan and walk you through your product options.
Verify Now
Medicare Coverage for Ostomy Supplies
We are a Medicare-accredited provider. Medicare requires a prescription and related doctor's notes to provide ostomy supplies. You can rest easy knowing that we will work with your doctor's office to obtain this documentation for compliance with Medicare's guidelines.
| PRODUCTS | QUANTITY PER MONTH |
| --- | --- |
| Drainable pouches | Up to 20 |
| Closed pouches | Up to 60 |
| Skin barrier with flange | Up to 20 |
| Adhesive remover wipes | 150 every 3 months |
| Ostomy belt | 1 |
| Skin barrier paste | 4 oz. tube |
| Protective barrier wipes | 150 every 6 months |
| Protective powder | 10 oz. every 6 months |
Medicaid
180 Medical is in-network with the majority of state Medicaid programs. Coverage and allowable amounts of ostomy supplies will vary according to each state's guidelines. Contact us to find out what your plan covers.
Private Insurance Plans
We accept many different private insurance plans, and we are constantly working on getting contracted with new networks and plans. Your coverage and allowable amounts of supplies will vary according to each insurance plan's guidelines.
Contact us today, and we'll be glad to get your insurance plan verified and let you know how your ostomy supplies will be covered.