10 Ways to Help Reduce Catheter-Associated UTIs
---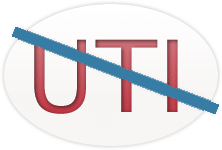 Urinary tract infections (UTIs) affect millions of people each year and rank as the second most common type of body infection. Catheter-associated urinary tract infections (CAUTIs) are also the most common type of infection that occurs in acute and extended care facilities.
At 180 Medical, we are passionate about helping people stay healthy and become independent. Because our founder, Todd Brown, battled constant UTIs after his spinal cord injury too, we understand how much this infection type can drag down your health. We want to help turn your life around. That's why we compiled a list of helpful tips that may help reduce your risk of UTIs.
10 Tips to Help Reduce the Risk of UTIs
Here are a few easy tips for reducing the risk of CAUTIs.
1. Don't reuse your single-use catheters.
While washing and reusing catheters may work for some, many people who reuse their catheters experience recurring UTIs. This means they experience CAUTIs that come back over and over. This is because it is next to impossible to sterilize an intermittent catheter after it has been inserted into the body, even in professional settings. Trying to wash and reuse catheters at home often leaves behind small bacteria and other pathogens in the catheter.
Multiple studies have shown that sterile use, which is the one-time use and disposal of an intermittent urinary catheter, lessens the risk of UTIs.
Most major insurance companies, including Medicare, some state Medicaids, and many private insurance plans, will cover enough catheters for sterile single-use. This is because reusing catheters may lead to infections that can end up costing insurance companies millions of dollars annually.
Finally, it's important to note that the FDA (Food and Drug Administration) considers urinary catheters as single-use only devices. You can find these guidelines stamped on any intermittent catheter packaging. Typically, you can find this as a number 2 crossed out. Learn more about symbols on your catheter package.
2. Try hydrophilic catheters.
Hydrophilic catheters, like the innovative GentleCath™ Glide catheter, can help you avoid discomfort and potential catheter-associated infections by reducing friction and trauma to the urethra. Unlike traditional catheters, hydrophilic catheters are activated by the application of clean water, and this helps the catheter remain smooth and slippery during catheterization.
Hydrophilic catheter products do not require manual lubrication, and most of them include features like grippers or guide sleeves. This means your hands will never need to directly touch the catheter tube, thereby reducing the risk of contamination by stray bacteria or pathogens that might be on your hands.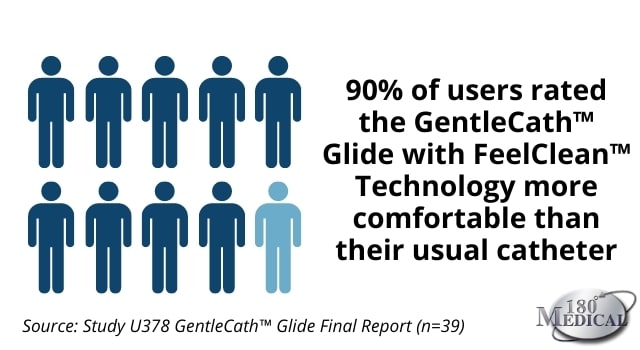 The GentleCath™ Glide catheter, available in female length or male length with a straight or coudé tip, is the next generation of hydrophilic catheter technology. It's the first of its kind to have hydrophilic properties integrated into the catheter itself. Its unique FeelClean™ Technology may help reduce the risk of urinary tract infection due to urethral trauma, friction, and tearing. This is because, unlike standard PVP-coated hydrophilic catheters, GentleCath™ Glide catheters are PVP-free. They do not get sticky when they dry out, and they are intrinsically slippery when wet to reduce friction during insertion.
Ready to experience the difference of the GentleCath™ Glide? Reach out to us to request samples and get started!
3. Use a catheter with an introducer tip, such as a closed system catheter.
Most closed system catheters have a unique feature known as introducer tips. The soft, flexible introducer tip allows the pre-lubricated catheter to bypass the highest concentrations of bacteria insid the first few millimeters of the urethra.
This added safety feature helps you avoid pushing bacteria back into your body and reduces the risk of contamination that could lead to infection.
4. Learn the correct, hygienic way to catheterize.
Learning how to catheterize correctly, safely, and hygienically can help you avoid irritation and infections that may occur from incorrect, unhygienic, unsafe catheterization techniques.
180 Medical is here to help you through the process of learning how to use catheters. Our friendly Product Specialists can help walk you through the process, step by step. We even have some employees on staff who regularly use catheters. Plus, we have helpful booklets and resources that we can provide to you, in addition to the wealth of online resources at your fingertips on our website.
5. Use catheter insertion supplies.
Insertion supplies often come alongside a urinary catheter in many closed system kits, many hydrophilic catheters, and some intermittent catheters to help create a more sterile environment. Insertion supplies typically include sterile gloves, benzalkonium chloride wipes, a collection bag, and an underpad.
Keep in mind that not all insurance plans will cover advanced catheter products or insertion supplies. 180 Medical's friendly insurance experts can verify your insurance coverage and determine what products you may be eligible to receive, based on your health insurance plan and your medical prescription for catheters.
6. Stay well hydrated.
Adequate hydration is a key component in reducing your risk of catheter-associated UTIs. Urinating regularly can help flush bacteria from your bladder and urinary system. Talk to your doctor about how much water to drink. They can also let you know if they prefer you to avoid potential bladder irritants and diuretics, such as coffee or alcohol.
7. Maintain good personal hygiene.
Regularly washing your hands and bathing is just part of maintaining good personal hygiene. It also may be a good idea to clean your genital area before and after using your catheter to reduce the risk of bacteria entering the urinary tract.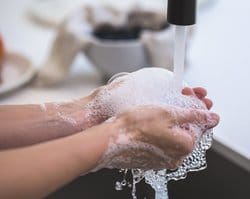 8. Follow your doctor's orders and catheterize on schedule.
Leaving urine in your bladder until the last minute can allow bacteria to begin to multiply and grow. If your doctor has prescribed catheterization a certain number of times per day, then it is imperative for you to follow those orders and catheterize on schedule. We know it's not always convenient to stop what you're doing and make a trip to the bathroom, but it's much better than facing an infection or an even more severe complication such as a kidney infection.
Just set a reminder on your phone or watch to get adjusted to catheterizing on time.
9. Use the right type of urinary catheter.
Finding the right type of catheter for your needs may be a key part of reducing your risk of catheter-associated UTIs (CAUTIs). You might think that your choices are limited, but at 180 Medical, we carry one of the widest varieties of catheter supplies from all major brands and of all types, lengths, and sizes.
Talk to our Product Specialists about your options based on your health insurance coverage and doctor's prescription for catheters.
10. Visit your doctor if you're experiencing recurring UTIs.
Finding the right type of catheter for your needs may be a key part of reducing your risk of catheter-associated UTIs (CAUTIs). You might think that your choices are limited, but at 180 Medical, we carry one of the widest varieties of catheter supplies from all major brands and of all types, lengths, and sizes.
Talk to our Product Specialists about your options based on your health insurance coverage and doctor's prescription for catheters.
Preventing UTIs in Children Who Use Catheters
Parents or caregivers of children who need to use catheters may need additional help for preventing UTIs. As your child learns to self-catheterize, it's important to instill proper catheterization techniques. You'll want to make sure they understand the importance of regularly catheterizing and following their doctor's orders to avoid severe complications that may require a hospital stay or a trip to the emergency room.
Also, it's important to encourage and enforce good habits like frequent proper handwashing and keeping the cathing area clean.
The 180 Medical Kids Club offers helpful, fun ways for kids to learn how to self-catheterize hygienically and properly. Plus, this great resource helps normalize the need to use catheters with a fun storybook, activities, and more. Sign up today at the 180 Medical Kids Club page.
Sources: "Hydrophilic-Coated Catheters Shown To Reduce Urethral Microtrauma When Used For Clean Intermittent Catheterization." UroToday.
Bennett, CJ, MN Young, SS Razi, R. Adkins, F. Diaz, and A. McCrary. "The Effect of Urethral Introducer Tip Catheters on the Incidence of Urinary Tract Infection Outcomes in Spinal Cord Injured Patients." J Urol. Aug. 1997.
Please note: This information is not medical advice. The information on this site is a summary to provide a general consumer understanding of healthcare topics. Do not use this information in place of a visit, call, or consultation with a physician. People using information accessed on this website should also research original sources of authority, including your physician. Should you have any questions or require medical advice, please call or visit your prescribing healthcare provider.