Medicaid Coverage for Incontinence Supplies in Florida
Getting the bowel and bladder incontinence products you need shouldn't have to be a hassle. Are you looking for incontinence supplies covered by your Florida Medicaid waiver program? If so, you have options. Find out more below!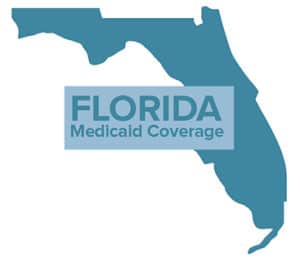 Does Florida Medicaid Cover Incontinence Supplies?
Yes, Florida Medicaid does cover some incontinence supplies in certain conditions. Florida Medicaid waiver recipients may be eligible to receive covered products including:
Adult diapers, pull-ups, or briefs for those 21 years of age or older
Wipes
Disposable or washable bed pads or chair pads (underpads)
Additionally, waiver recipients may be able to receive enteral nutrition items such as feeding tubes, bowel management supplies, and other incontinence products.
However, this all depends upon the medical necessity of the items. A prescribing healthcare provider must complete a prescription for the amount and type of incontinence products needed. Florida Medicaid may require additional supporting documentation or pre-approval on certain items.
Also, you may have monthly limits on the number of covered incontinence products. 180 Medical's friendly incontinence specialists are happy to help you in determining your coverage and eligibility through Medicaid of Florida.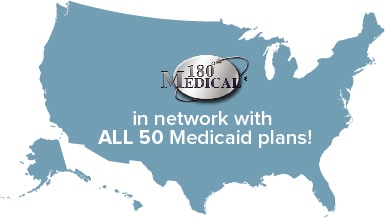 Does Florida Medicaid Cover Catheters?
Yes, Florida Medicaid covers catheter supplies. If you have Medicaid of Florida, you may be eligible to receive up to 186 catheters per month, including straight catheters, coudé catheters, or closed system catheters. However, please note that a doctor's prescription is required as with all catheter orders. In addition, Florida Medicaid may require special authorization.
As a supplier that specializes in catheters and incontinence products as well as ostomy supplies, 180 Medical is ready to serve you.
How to Get Your First Order of Incontinence Supplies
Ready to get the incontinence supplies you need to be covered by your Florida Medicaid waiver plan?
First, be sure to visit your doctor to obtain a prescription and proper diagnosis of incontinence because your incontinence products must be medically necessary.
Next, give 180 Medical a call. Our incontinence specialists will be there for you every step of the way.