Medicaid Coverage for Catheter Supplies in Pennsylvania
Do you have Medicaid of Pennsylvania? If you're looking for a trustworthy catheter company, 180 Medical is ready to provide you with the very best service and catheter supplies.
We specialize in intermittent catheters as well as ostomy products. Plus, we're proud to be in-network with Pennsylvania Medicaid, along with hundreds of other insurance plans, such as Medicare, other state Medicaid programs, and private insurance plans.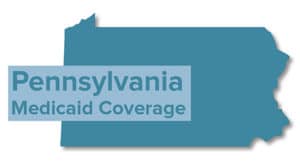 Can I Get Catheter Supplies through Pennsylvania Medicaid?
Yes, Pennsylvania Medicaid currently covers intermittent catheter supplies, including most catheter types. This means you could be eligible to receive straight catheters, coudé catheters, hydrophilic catheters, or closed system catheter kits through your Medicaid of Pennsylvania plan.
Do I Need a Prescription to Get Catheter Supplies Through Pennsylvania Medicaid?
Yes, you will need a valid prescription from a qualified healthcare provider, such as your urologist, general practitioner, or physician assistant. Not only are catheters a prescription-only medical supply type, but also Pennsylvania Medicaid will require a prescription on file in order to cover your catheters.


How Many Catheters Will Medicaid of Pennsylvania Cover?
Pennsylvania Medicaid currently allows up to 30 catheters every 30 days (1 month). This means if you are a Medicaid of Pennsylvania enrollee, your insurance plan will cover enough sterile catheters to perform clean intermittent catheterization once per day.
Ready to Get Your First Order of Catheters?
Our Catheter Specialists are happy to help you every step of the way. First, we'll verify your coverage with Pennsylvania Medicaid. Next, we'll work to obtain any documentation they may require from your prescribing healthcare provider.
Not sure what type of catheter to use? 180 Medical's product experts can go over your options and provide you with free catheter samples so you can determine which catheter suits your needs best based on your prescription and coverage.
Contact us now to experience the service that our customers highly review.