Ohio Medicaid Coverage for Catheter Supplies
---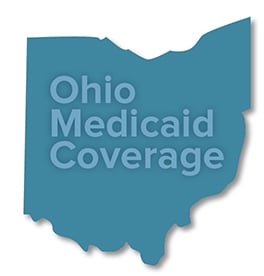 Do you have Ohio Medicaid? If you need catheters, your products may be covered. 180 Medical specializes in catheter supplies, and we'll be happy to help you.
Does Ohio Medicaid Cover Catheters?
Yes. Depending on your eligibility, Ohio Medicaid may cover your intermittent catheter supply needs.
However, in order to cover urinary catheters, Ohio Medicaid may require documentation from your prescribing doctor.
Do I Need a Prescription to Get My Catheters Covered by Ohio Medicaid?
Yes, catheters are a prescription-only item. Ohio Medicaid will require a prescription from your doctor for the supplies you need.
Also, Ohio Medicaid may request more supporting documentation, such as medical progress notes.
Once you've seen your doctor, 180 Medical is happy to do the groundwork to get any documentation from your physician. Also, we'll handle contacting Ohio Medicaid to verify your coverage and eligibility.
How Many Catheters Can I Receive Through Ohio Medicaid?
Depending on your prescription, you may be eligible to receive up to 200 catheters per month. However, this will be based on your prescription on file.

How to Get Home-Delivery Catheter Supplies Through Ohio Medicaid
180 Medical is the top choice for many doctors and medical professionals across the country to handle their patients' catheter needs. In addition to Medicaid of Ohio, we're contracted with hundreds of insurance plans, including Medicare and many private insurance plans.
180 Medical works hard to earn a reputation as one of the most reliable medical supply providers today. We'll be glad to help you find the catheter supplies you need while offering you a choice from a wide selection of top brands and types of catheter products. Contact us to try free catheter samples and find out what will work and feel best for you!