We love Valentine's Day here at 180 Medical! We're celebrating by giving and receiving fun Valentine's cards and candy with our co-workers, and we want to share some of the love with you today!
From us to you, here is a fun coloring sheet of our Kids Club representatives, Ethan and Emma, that you can download and print for free!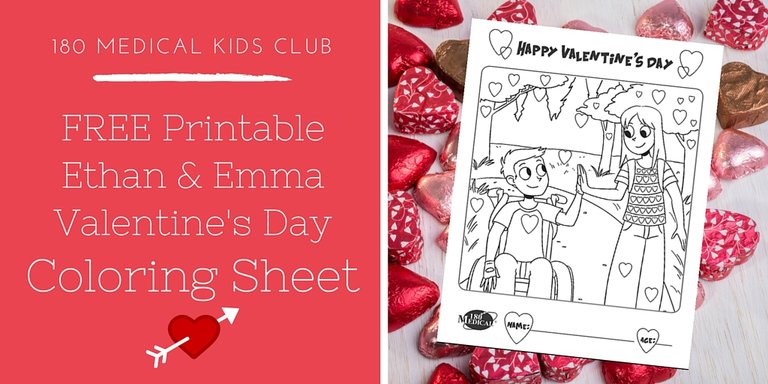 You can use crayons, colored pencils, markers…let your creativity be your guide! We hope your kids have a ton of Valentine's Day fun coloring with Ethan and Emma.
About the 180 Medical Kids Club
The 180 Medical Kids Club was created to ease the fears of families like yours that have been told your child needs to catheterize. We'll help you adjust to this new way of life with one-of-a-kind educational materials and fun activities for your child. These will teach you and your child how to use catheters correctly to help reduce the occurrence of infections.
For your free catheter consultation or for more Kids Club information, give us a call toll-free today: (877) 688-2729.