At 180 Medical, we're all about keeping you up-to-date on all the new catheter options on the market. Today, we're focusing on the newest intermittent catheter option from Coloplast, the SpeediCath® Soft Hydrophilic Catheter. Get the details here. Plus, you can contact our friendly specialists at 180 Medical to see about trying out a free catheter sample of the SpeediCath® Soft!
All About the New SpeediCath® Soft Catheter
Most people who use catheters want the whole process to be quick, clean, and easy. That's why Coloplast created their newest male length hydrophilic catheter product option, the SpeediCath® Soft Hydrophilic Catheter. Coloplast says their newest pre-lubricated catheter is "easy to use the first time and every time."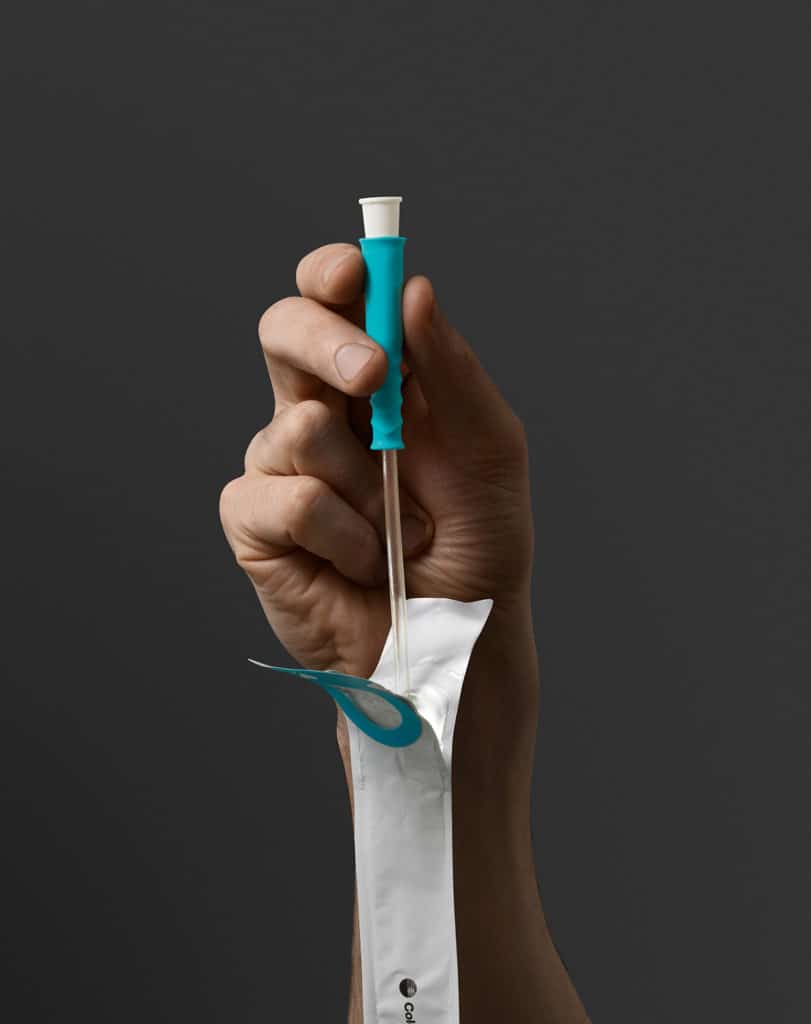 The SpeediCath® Soft catheter is a straight tip catheter option in male length at 13 inches. It features all the same great benefits of standard Coloplast SpeediCath® hydrophilic catheters. However, it has a key difference. The SpeediCath® Soft catheter tube is softer than other standard vinyl catheters, which makes it more flexible and comfortable.
Also, the SpeediCath Soft® pre-lubricated catheter features a helpful insertion grip. This grip helps the user insert the catheter without ever touching the tube directly, which may help reduce the risk of infection and contamination from bacteria on the hands.
Take a look below at some more of the features of this new ready-to-use catheter for men.
Features of the SpeediCath® Soft Hydrophilic Catheter
The SpeediCath® Soft Catheter offers the following great features.
Male length (13 inches)
Pre-lubricated with a unique hydrophilic coating
Instantly ready to use without additional preparation
Soft, flexible tube material
Not made with natural rubber latex
DEHP-free and phthalate-free
Insertion grip for hygienic insertion

Available Sizes and Product Numbers
| | |
| --- | --- |
| French Size | Item Number |
| 10 Fr | 27010 |
| 12 Fr | 27012 |
| 14 Fr | 27014 |
| 16 Fr | 27016 |
How to Use the New SpeediCath® Soft Catheter
Coloplast shares the following videos to help you learn how to catheterize with the Coloplast SpeediCath® Soft catheter.
How to Use the SpeediCath® Soft Catheter from a Wheelchair
How to Use the SpeediCath® Soft Catheter Standing Up
Disclaimer: Please note that this is intended to provide a general understanding of how to self-cath. However, it should not be used in place of the recommendations for how you should catheterize based on your personal anatomy and needs. For personal instructions, consult with your prescribing physician.
Need More Information to Learn How to Self-Cath?
We understand. Learning to catheterize takes time and practice. That's why 180 Medical offers all kinds of helpful instructions for learning how to cath.
Our online catheterization instructions are available for men, women, and children with straight uncoated catheters, hydrophilic catheters, and closed system catheters.
Our friendly, trained specialists at 180 Medical can walk you through the process of catheterization. Plus, we can send you free catheter samples to try. Also, we can provide you with catheterization instructions, such as printed booklets and a DVD, along with your order.
Which Coloplast catheters does 180 Medical offer?
We're proud to offer Coloplast's complete catheter line-up, including their other popular SpeediCath® catheters for women and men.
We also provide catheters from all of the major brands available on the market today.

How can I try out the new SpeediCath® Soft catheter?
180 Medical's friendly Catheter Specialists will be glad to help you. Just contact us to ask about trying out free catheter samples of the SpeediCath® Soft catheter and other great catheter options.
Plus, we'll be able to verify your insurance to let you know how catheters are covered on your policy. Reach out to us today!